In addition to teaching several different core levels, Alec teaches our Get Talking and Academic Skills electives.  He is a true team player and also volunteers to teach pronunciation clinics, salsa lessons and participates in our spirit days.  Here is what he had to say about himself:
Albert Einstein has this quote where he says, "If I give you a penny, you will be one penny richer and I will be one penny poorer.  But If I give you an idea, you will have one new idea and I will still have that idea."  I like to think about this when I come into work every morning  –  that there's something in the ocean air here, like a buzz or a vibration, almost like a kind of energy that creates itself from itself.  I like to think of this when I'm teaching, when my students are learning and nobody loses, not even myself, our English like magic words that defy even the laws of physics.  It's an experience that's just really super cool and I'm very proud take part in it.
As one of the youngest and newest members of our teaching staff I consider myself to be extremely fortunate for the opportunity to take part here at EC San Diego.  I find that every day I am able to learn, grow, and give, which makes me a better teacher and better person.  It's my personal goal that every student who takes my class does so with the feeling that they've lost nothing and gained everything that they've hoped to gain.  I always try my best to encourage a multinational exchange of ideas so that everyone can grow on a global level.  The world gets smaller every day, and I make sure that my students know how to get invited to the party.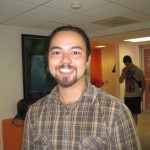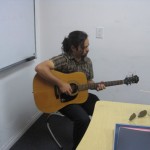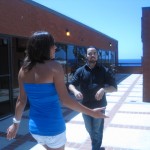 Comments
comments