"Don't cry because it's over,
Smile because it happened!"
Theodor Seuss Geisel was an American writer, poet, and cartoonist most widely known for his children's books written under the pen name Dr. Seuss.  In our American Culture class, students are reading his books as a fun way to improve their English.
If you want to pronounce the name the way his family did, say Zoice, not Soose. Seuss is a Bavarian name, and was his mother's maiden name: Henrietta Seuss's parents emigrated from Bavaria (part of South Germany) in the nineteenth century. Seuss was also his middle name.
He published 46 children's books, which were often characterized by imaginative characters, rhyme, and frequent use of trisyllabic meter. His most celebrated books include the bestselling "Green Eggs and Ham", "The Cat in the Hat", and "How the Grinch Stole Christmas!"; the latter of which was adapted into a musical that is performed every year in San Diego at the Old Globe Theatre in Balboa Park.
Numerous adaptations of his work have been created, including 11 television specials; three feature films, a Broadway musical and four television series. He won the Lewis Carroll Shelf Award in 1958 for "Horton Hatches the Egg" and again in 1961 for "And To Think That I Saw It On Mulberry Street".
He came to call La Jolla his home later in life.  His house sits near the school at the very top of Mount Soledad looking down on all of La Jolla, with 270-degree views of the Pacific. Dr. Seuss passed away in 1991, but his widow Audrey Geisel still lives in this house high atop the world.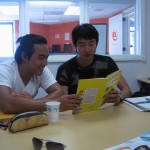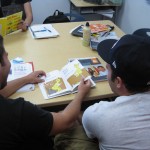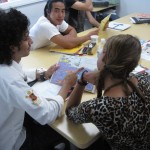 Comments
comments