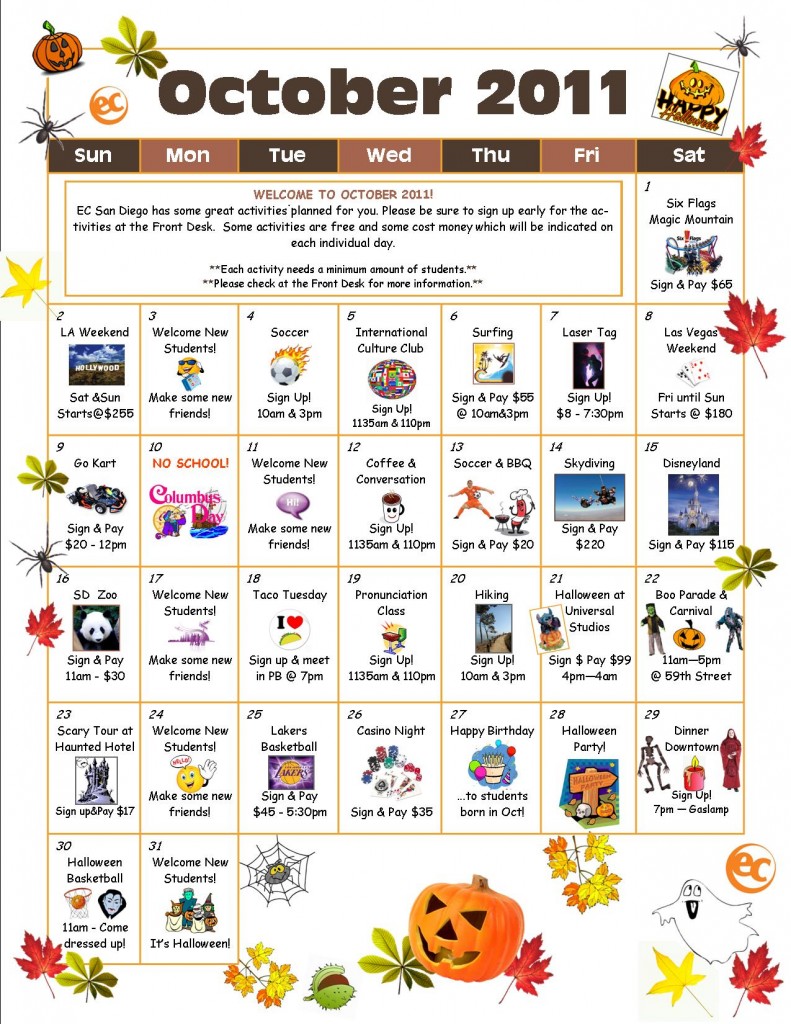 Welcome to October – the month of scary Halloween!
This month we have again a lot of fun trips planned for you! Check out our new activity calendar! Cool discussions in the International Culture Club, Surfing, Las Vegas, LA, Skydiving, Disneyland, Lakers Basketball, scary Halloween parties and many more activities are waiting for you!
Get your tickets at the Front Desk before they are all sold out!
Comments
comments