Last week EC San Diego celebrated Thanksgiving together with the students. On Wednesday, November 23rd students could enjoy typical American pumpkin pie, hot chocolate, tea and coffee! Have a look at the pictures – we had so much fun!
Additionally, students and teachers wrote on leaves what they are thankful for and we created a wonderful thankful tree out of it.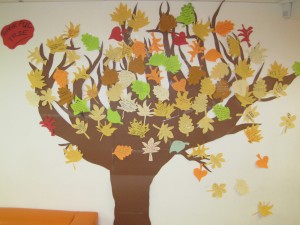 On Thanksgiving itself, one of our host moms, June Hunter, invited our students over for Thanksgiving dinner to give them the possibility to experience this important holiday in an American family. Our students truly enjoyed the dinner and the delicious food.
Comments
comments