Independence Day, commonly known as the Fourth of July, is a federal holiday in the United States celebrating independence from the Kingdom of Great Britain on July 4th, 1776.
Independence day is commonly associated with fireworks, parades, barbecues, fairs, picnics, concerts, baseball games, family reunions and ceremonies. Independence Day celebrations often take place outdoors with picnics or barbecues happening during the day, and the fireworks at night. Most people decorate their homes or offices with balloons, streamers in the colors of red, white and blue, which are the colors of the American flag. Federal institutions like the postal service and federal courts are closed on this day.
Here in San Diego, there will be fireworks across the town. La Jolla fireworks will blast off at 9 p.m. from La Jolla Cove, right behind the school. SeaWorld Park will be celebrating Independence Day with a Bang! There will be a display of red, white and blue fireworks set to patriotic music at 9:30pm (500 Sea World Drive). If you happen to be going downtown, you can also catch the fireworks show at the San Diego Bay on North Harbor Drive, which is close to the airport. The show will start at 9pm. For more information, please check out the website at www.bigbayboom.com
Wherever you're going, plan to go early and leave late to avoid the massive traffic and parking problems.
If you are taking the bus, CHECK THE BUS SCHEDULES!! They will be running on the holiday schedule, which is the same as the Saturday/Sunday schedule.
Have a happy and safe holiday!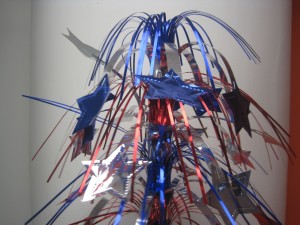 Comments
comments