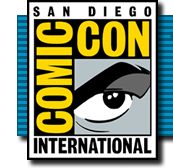 The 43rd annual San Diego Comic-Con 2012 preview begins today at the Convention Center which is downtown in the gaslamp district. Comic-Con event is a celebration of video games, movies, television shows, online entertainment and comic books! This event which is held every year attracts people from all over the country.
This year over 127,000 passes have been registered which is about 2000 more than last year. Attendees can join panels, seminars, and workshops with comic book professionals, as well as preview upcoming feature films.  A lot of Hollywood celebrities are known to stop by to promote upcoming movies. This year Sylvester Stallone, Matt Damon, Robert Downey, Jr. will be stopping by to promote their movies like Man of Steel, Expendables 2, Iron Man 3 and many more.
There will also be portfolio review sessions with top comic book and video game companies. People who attend this event are between the ages of 16-35 and mostly male, but the female attendance is actually increasing. Downtown is very alive during the 4 days that the Comic-Con event is in town. There are a lot of events around town, parties, and so many other activities.
Tonight is the preview night from 6:00pm-9:00pm. The Mayor of San Diego, Jerry Sanders will officially kick off this event on Thursday, July 12th. This four-day convention will generate a lot of money for San Diego. MTS has expanded trolley service, so go downtown and check out the interesting costumes people will be wearing. There will also be a Zombie Walk taking place on Friday, July 13th at 5:30PM. This walk is open to anyone wishing to participate, even those not attending Comic-Con.
Comments
comments