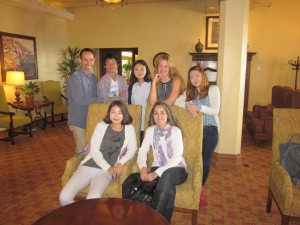 When I first saw that EC had this kind of activities, I immediately thought that I had to do it because there is not more warm and wise people than the elderly people.
First of all, I have to say that the experience was more than I expected. The two Ladies that shared the dinner with us that night were amazing, wise and had a lot of experience traveling. For all that, my partner from Taiwan and me from Colombia, could establish a very nice conversation about each of our countries and its relationship with every culture. Furthermore we found ourselves talking about personal issues and laughing which gave us the possibility to know each other better .
Finally, I just have words of gratitude with EC for giving the students such as marvelous opportunities to enhance not only our English level but also our knowledge about different cultures around the world by sharing time with people from all kinds of backgrounds.
Best Regards,
Lady Muñoz
Comments
comments