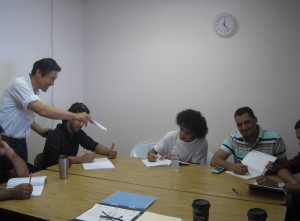 If someone were to ask you "what is business?" could you describe it in English? At EC San Diego business English courses focus not only on helping students to define "business" but also on how to incorporate students' personal needs, strengths, and career goals into business ESL instruction.  Whether you are searching for a job, working in an office, or serving corporate managerial and executive roles, EC San Diego provides students with a working knowledge of business English, business etiquette, and corporate social language which are vital to accomplishing personal career goals.
EC San Diego offers courses such as the Business Year and English for Work  for students looking to attend an ESL school that combines General English education classes and business English classes. ECSD is dedicated to the mission of teaching the fundamentals of English for Adults and Executives in San Diego in order to improve students' business language skills as well as their professional and personal lives.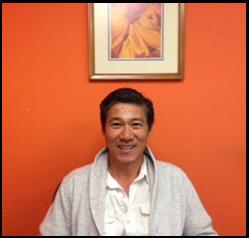 ECSD teacher John Kim not only provides basic ESL courses for students but also incorporates his personal  knowledge of and experience in corporate America to provide "on the job" business English training to his students who want to learn English with a focus on corporate professionalism. John's mission for his students is to take lessons from out of the classroom and into real-world settings; students learn to present themselves as desirable job candidates and corporate employees on every level through business English instruction. John's classes use interactive activities such as role-playing, interviewing, and formal presentations to teach non-native speakers to adapt to English-specific environments. For John, each student's passions and career goals lend to his course lessons – students looking for employment in every kind of industry receive vital business information based on their personal needs.
EC San Diego teaches its students to use business English to write a CV, to interview with potential employers, to delegate in managerial and executive roles, to write business correspondence, to network and socialize with others in the corporate world, and to navigate the economic aspects of American business.  ECSD helps students at all levels to learn practical business English applicable to their lives.
So as John says to his students at the beginning of class: "Do you want to make it your business to be at ECSD?"
Comments
comments