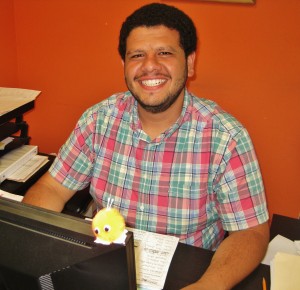 This is Andrew, EC San Diego's new Academic Intern!! Andrew began working in the Academic department at ECSD earlier this month, but has also tutored ECSD's self-study since February of this year. Andrew loves working at EC San Diego – he particularly enjoys the fun, friendly atmosphere and the enthusiasm of staff and students to teach and learn English!!
Three fun facts about Andrew:
Andrew was born and raised in Egypt – he came over to the U.S. when he was 18 and has lived here ever since.
Andrew is fluent in English and Arabic, and knows a little bit of French.
He has worked several jobs—at one of his jobs, a car ran into the store while he was working!
EC San Diego is proud to have Andrew on board this summer. His welcoming manner and passion for helping students to learn English at ECSD  are invaluable.
Here's just one more fact about Andrew:  he is currently starting up a juicing business called Craybear juice. But don't ask him about the recipe for his secret kale-carrot-blueberry power juice – you'll have to try it and guess for yourself!
ECSD says: "Andrew, you rock!!"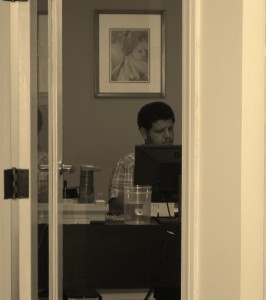 Comments
comments