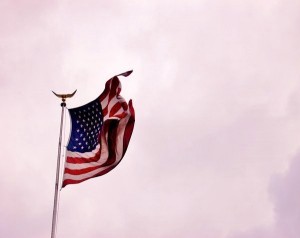 Attending a Fourth of July event is one of the best ways for EC San Diego students to improve their English! Taking part in one of the many activities around San Diego is a great way to learn new vocabulary and meet all kinds of English speakers brought together to celebrate this country's independence!!
Here are a few of the festivities planned for tomorrow in San Diego County:
La Jolla Fireworks Display (La Jolla Cove, 1180 Coast Blvd.):  This celebration is just steps from EC San Diego!! Watch fireworks set off from a nearby beach while picnicking with friends or adventuring around the tidepools. This display draws a large crowd from all over Southern California, so students should plan to get there early for a good spot! Fireworks begin at 9 p.m and the show is free for everyone!
Sea World Celebrates Independence Day! (Sea World Park, 500 Sea World Drive, San Diego) : Bring your sunglasses, because this fireworks show will be blinding! Sea World San Diego's annual "Fireworks Spectacular" will start at 9:30 p.m, and is free with regular park admission!
San Diego County Fair Fireworks (Del Mar Fairgrounds, 2260 Jimmy Durante Blvd. Del Mar, CA 92014): This fireworks display lights up all of North County, San Diego. Students can hike lagoon trails or hang out on the beach while watching this grand pyrotechnic event! Tomorrow is the last day of the fair, so there will also be events all day long, including parades, contests, and concerts. Fireworks blast off at 9 p.m and fair admission is $14.
Some additional July 4th Vocabulary for ESL students at EC San Diego:
"independence" (n): freedom from the control or support of an outside source
"firework" (n): a device made of explosives and flammable materials, set off to create colored lights, smoke, and noise against the night sky
"pyrotechnics" (n): 1) the art of manufacturing fireworks; 2) a display of fireworks
"barbecue": 1) (n) a metal framework over coals/fire pit used to cook outdoors; 2) (n) an outdoor meal or party where the main course is cooked on a barbeque
"constitution" (n): written record of principles by which a nation or republic is governed
Tomorrow EC San Diego students have a unique opportunity to participate in a U.S. national holiday*! Get out there ECSD, and learn English while experiencing the fun and excitement of a United States Independence Day!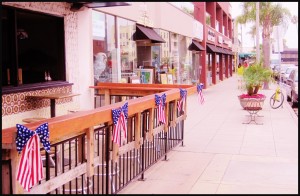 *EC San Diego will be closed on Thursday July 4th, 2013, and reopens with regular hours Friday, July 5th 2013.
Comments
comments