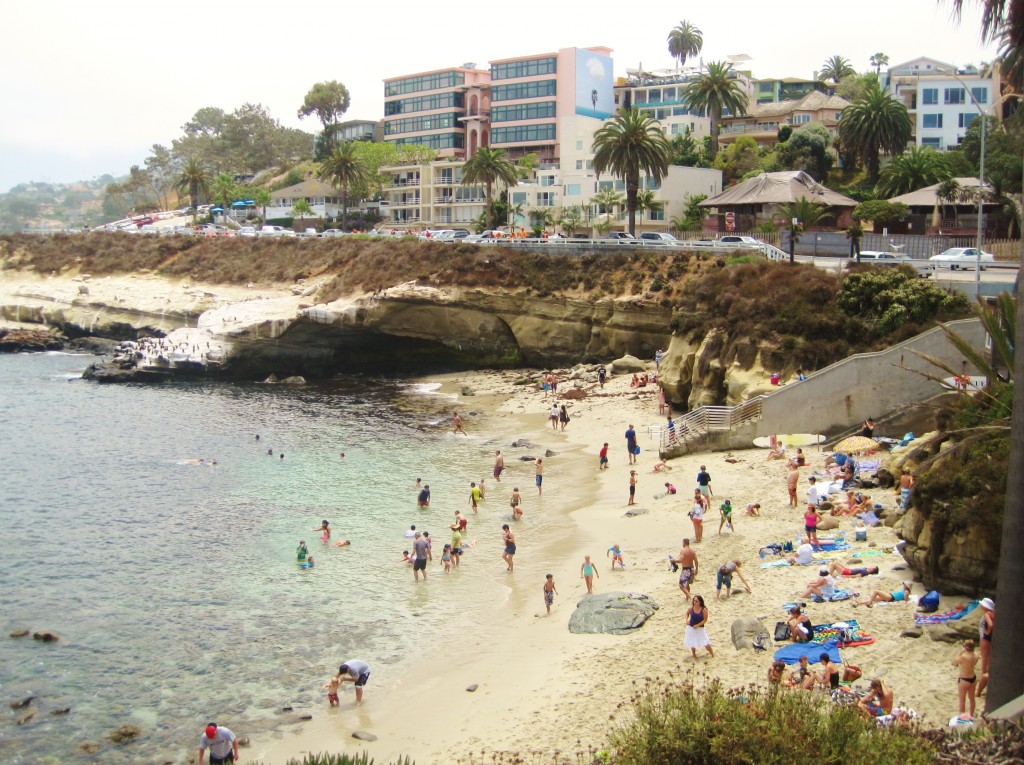 When it comes to learning English, students at EC San Diego have the best of both worlds: they can study and practice their English language skills inside – and outside! –  the classroom, located in the exciting city of San Diego!
Summertime in La Jolla (a neighborhood locals call "the Jewel" of San Diego) is full of fun activities and opportunities to meet new people and have unforgettable experiences while learning English. EC San Diego is just steps from La Jolla Cove, a world-famous marine life refuge where visitors can snorkel, scuba dive, kayak, or even swim with sharks! La Jolla Cove has been a must-see spot along the California coast since the early 20th century – in 1971, it became part of the San Diego-La Jolla Underwater Park, which has helped preserve the cove's magnificent marine life.
Tips for ECSD students/adventure-seekers:
Go in the early evening. Why? Less crowds, calmer waters, and a sunset to die for!

Rent snorkel gear cheap through a local LJ vendor, or sign up with ECSD for a kayak and snorkel tour of the Cove and La Jolla Shores!
Really want to challenge yourself mentally and physically while studying at EC San Diego? Then try the La Jolla Rough Water Swim, one of the oldest ocean swim events in the world! This year's date: September 8th, 2013. Course lengths to swim are 300 meters to almost 5 kilometers!
Swimming with sharks sound fun? Well this year more than most, visitors to La Jolla, CA have the opportunity to swim with leopard sharks off the La Jolla Shores beach. Leopard sharks are not threatening due to their small mouths, but they can grow up to 5 feet (2 meters) long!
Last but not least, get to know what you're seeing when you snorkel. That fast orange fish? It's a Girabaldi, a species unique in such large numbers to La Jolla Cove! Girabaldi are the state fish of California, and protected by law, so remember: look but don't catch!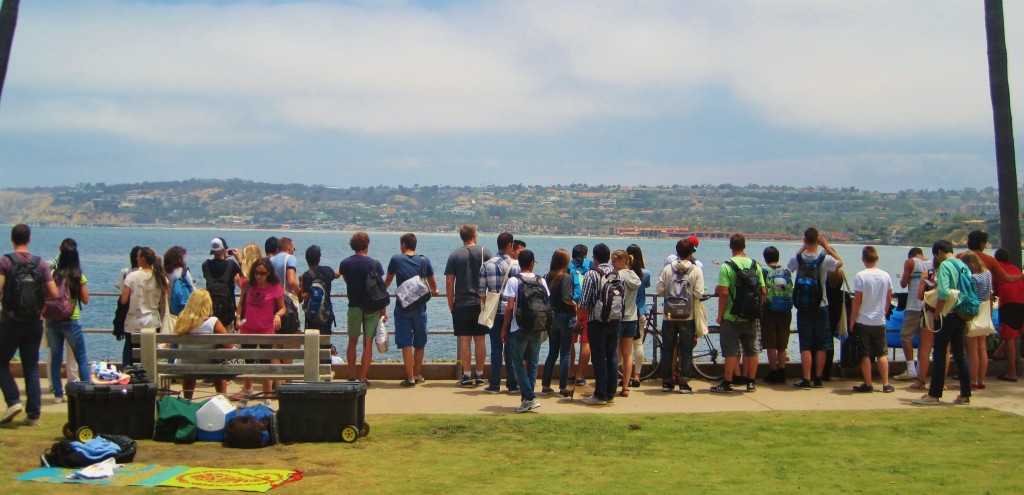 The amount of opportunities to get out and experience La Jolla while studying English at EC San Diego never diminishes. Students at ECSD have a unique advantage – they have unlimited access to the great outdoors while also learning and practicing their English with experienced teachers and a helpful staff.
It's always a great day to learn English at ECSD!
Comments
comments