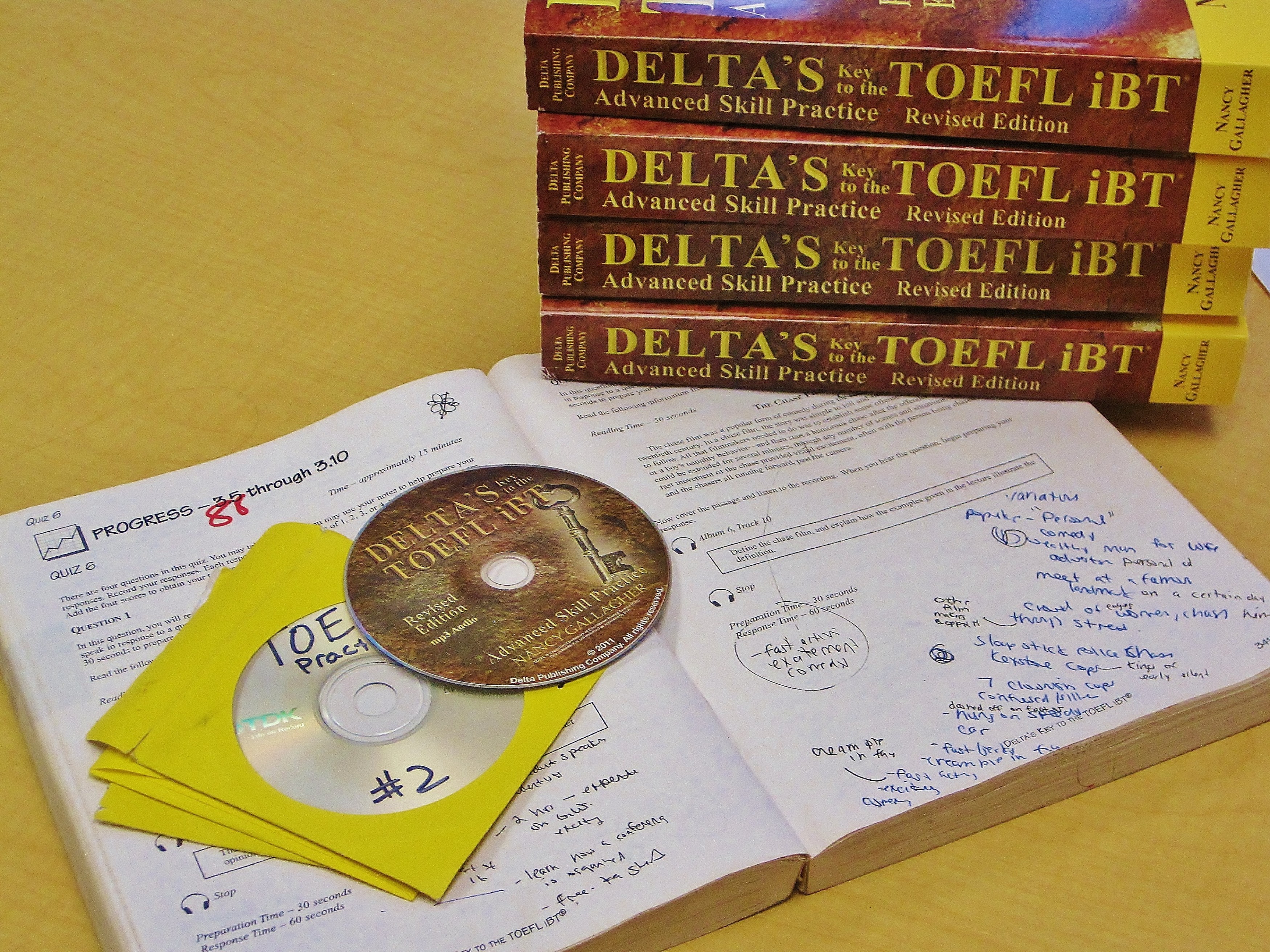 EC San Diego offers the most effective TOEFL Exam Preparation courses for students looking to learn effective test-taking strategies and practice their academic and analytic English language skills. EC San Diego knows that the best way for students to improve TOEFL scores is to practice and refine all the essential skills tested by the exam. Our teachers are seasoned professionals who provide immediate feedback and on-the-spot correction during lessons; students actively participate in their own learning each day by taking mock-tests and practicing skills outside of the classroom for homework assignments. TOEFL San Diego classes are kept small in order to maximize lessons for every student.
Thomas Lemke, an ECSD TOEFL student who took the test in June, scored 111 points out of 120, giving him a 93% and ensuring his admission into the University of California, San Diego. Of his experience, Thomas writes:
ECSD's TOEFL course couldn't have been better. When I first arrived at the school, I thought I would struggle to get a good score. After a few weeks I realized that I had the potential to get at least an 80. Exactly four weeks later, when my score was published online, I learned that I scored 111 out of 120 points, 93%!

A great part of my success I owe to my teachers – Shawna Schenk and Alvin Almerol  – who helped me through the whole process. ECSD teachers really care about their students, and the friendly relationship that Shawna and Alvin developed not only with me, but with the whole class, made everything easier and more enjoyable.

The entire course is amazing, and ECSD is great for studying, and the perfect place to meet new friends from different cultures all around the globe!
TOEFL San Diego is an open course, beginning every Monday with 30 lessons per week. Students can choose to study with ECSD for four or eight weeks, or even combine for more preparation time. Entering students are at the High Intermediate English level or above, but students with English skills at lower levels can enroll in ECSD's General English program to improve their proficiency. Once students reach the required English level of the course, they can begin their TOEFL preparation!
EC San Diego's TOEFL course provides testing throughout the week in every area – speaking, writing, listening, and reading – tapering between 60-minute and 100-minute tests. This system allows students to build up the endurance required to be confident during the four-and-a-half hour exam. Teachers introduce new academic topics daily that are covered by TOEFL while also integrating necessary aspects of US college culture into lesson plans. TOEFL San Diego ensures that students will not only earn their best possible score on TOEFL, but will also become functional and successful students at the American university or college of their choice.
     ECSD TOEFL students take a reading practice test in the Student Lounge
Comments
comments