The city of San Diego offers many activities, events, and cultural excursions for every student studying English at ECSD. San Diego is a blend of history and innovation – the local population of over 3 million ranges from the young and hip to the sophisticated and established. What everyone here has in common, however, is their love and appreciation of San Diego. Here are just a few of the places frequented by visitors and locals alike:
Balboa Park (1549 El Prado, San Diego, California, 92101): Balboa Park located near Downtown San Diego is a great place to go to get cultural, educational, and unforgettable experiences. One favorite is the Reuben H. Fleet Science Center, complete with an IMAX theater showing movies such as "Cosmic Collisions" and "Coral Reef Adventure" this month. The Park is also home home to The Old Globe Theater, a copy of the original "Globe Theatre" in England. The annual Shakespeare Festival is up and running, so ECSD students can enjoy "A Midsummer's Night Dream" or "The Merchant of Venice" while improving their English! Balboa Park also houses the San Diego Museum of Art, the San Diego Air & Space Museum, and the Timkim  Museum of Art where admission is free! Check out the beautiful Botanical Building and the Japanese Friendship Garden between visits for some fresh air and natural art!  
Birch Aquarium at Scripps (2300 Expedition Way, La Jolla, CA 92037, Open daily 9AM- 5PM): Birch Aquarium, located above the Scripps Institution of Oceanography in La Jolla Shores, is a great place to walk, relax, and experience the living ocean in person. With over 60 habitats and exhibits on marine life such as sea horses, sharks, and whales, Birch Aquarium is a must-see San Diego spot. There's even a "Hall of Fishes" where visitors can sit and watch as sharks, fish, and other marine flora and fauna interact in a 70,ooo gallon tank!
San Diego Breweries (San Diego County): Craft brewing is a recent addition to San Diego culture – in the last decade, breweries have become a staple in San Diego and the US in general. San Diego has been called "America's Beer Capital" due to the amount, and quality, of craft breweries in the area. Check out Stone Brewing at the Stone World Bistro & Beer Garden in North San Diego (1999 Citracado Parkway, Escondido, CA 92029) for tastings and brewery tours. Stone is world famous for its beers with "big character" ("Sublimely Self-Righteous Ale" is one of their milder beers) and gargoyle logo. Other local favorites include Green Flash Brewing Co. (6550 Mira Mesa Blvd, San Diego, CA 92121), Ballast Point Brewing Co. (10051 Old Grove Rd  San Diego, CA 92131), and Port Brewing (available at all Pizza Port locations). Tastings and tours are daily traditions at these San Diego craft breweries, so please bring valid government ID if you are 21 + and want to participate!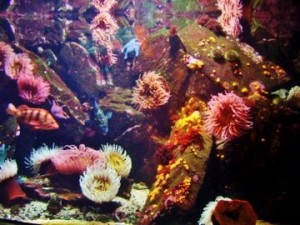 San Diego's countless fun, educational, and cultural activities are perfect for students studying English at EC San Diego! ECSD also plans daily activities for students to get out and enjoy some California culture; teacher-led trips around town, free English classes on site, and outdoor recreation are set up daily by ECSD's Student Services department. Staff  is also available to answer questions about any excursions for students looking to explore San Diego on their own.
Come study English at ECSD and immerse yourself in the exciting culture of this Southern California city!!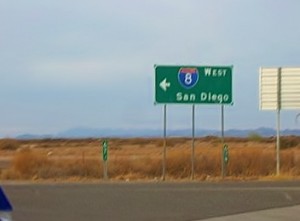 Comments
comments