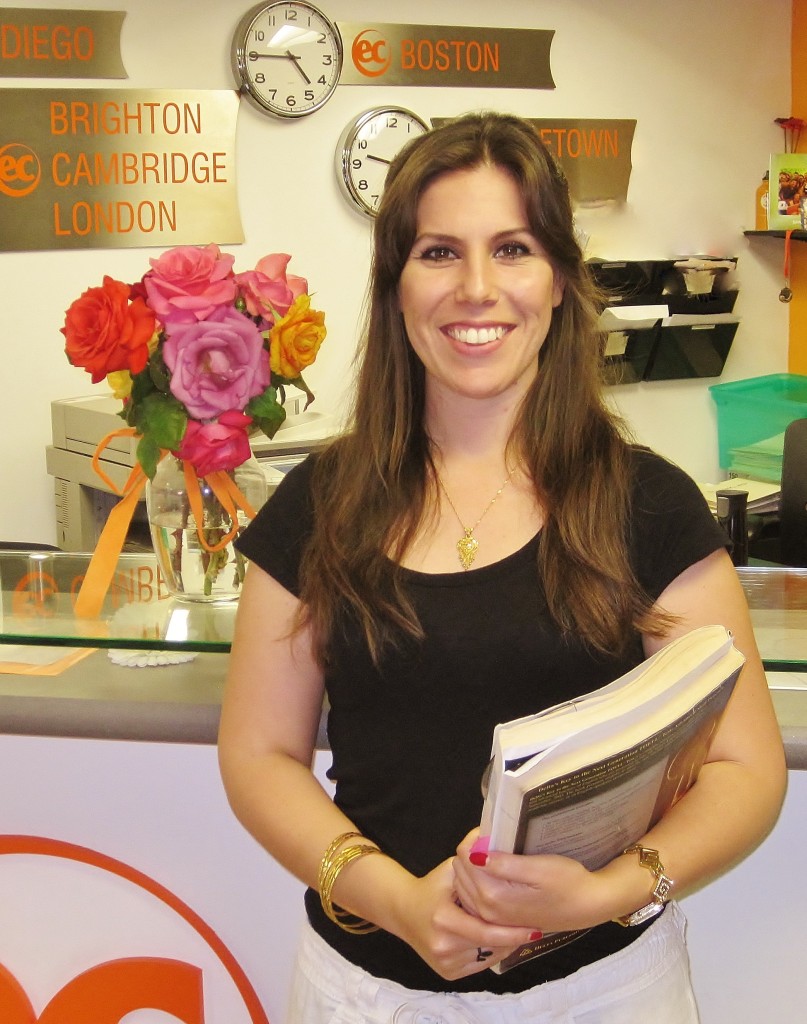 This fall, ECSD Teacher Adela Rahmati is going back to school for her Master's degree while continuing to teach ESL at EC San Diego! Adela was kind enough to write a post for ECSD's blog on why she is returning to school, and how being a teacher has helped her to become a better student for graduate school!
"I am going to graduate school at Alliant International University in San Diego to earn my Master's Degree in Education in TESOL (Teaching English to Speakers of Other Languages).
My dream is to one day become a college professor, and this Master's is the first step toward that dream. I love teaching English mechanics and grammar at EC San Diego, so I would like to continue with TESOL well into the future. I still don't know what will materialize for me because, well, life often throws in other factors…that weigh in on any important decision.
As for right now, I [will] continue teaching English at EC San Diego for some time, and eventually will begin teaching a college-level English preparatory course to transition into higher education.
Being a teacher has definitely helped me be a better student! Now I know that if I listen to the teacher, read everything carefully, ask questions when I don't understand something, and work hard, I will earn an A in the class. There are no "tricks" to learning and getting good grades. Being a teacher has helped me understand that there reasons for everything that is done in the classroom. What I mean is, is that what you or I as students do under a teacher's instruction always has significant purpose and has been thought out by the instructor with care and rationale.
I also know that I can question my teachers and that everything is transparent, and can, or should, be thoroughly explained. I am a very outspoken student – I am not afraid to speak up in class, and in fact, I know that my teachers like it!"
Comments
comments