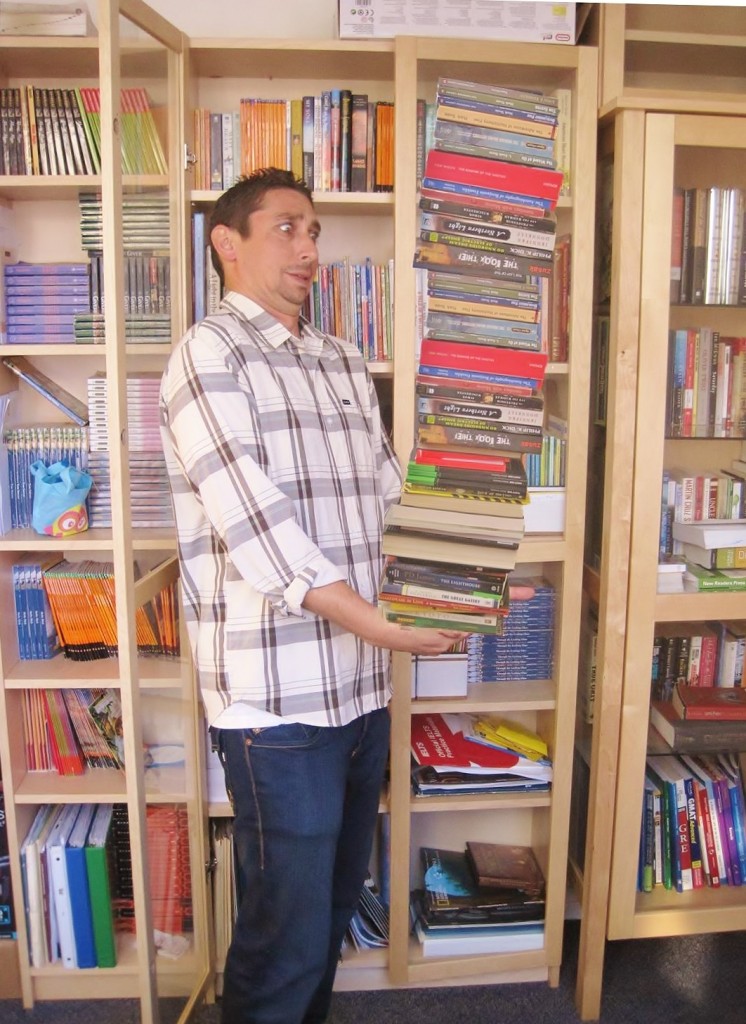 This is Daniel, EC San Diego's AY (Academic Year) Coordinator and wordsmith-in-residence. Daniel also runs ECSD's Library, located in Room 7 (2nd floor), where students can take out books &  audio recordings to improve their English –  or just for fun!
Reading is an important aspect of English language learning (as it is with learning any language) so we encourage all of our students at ECSD to come peruse the library shelves &  try out a book or two. Reading is a fundamental part of language & communication, so utilizing this invaluable resource can help students to efficiently and effectively improve their English language skills!
Here, Daniel explains why he loves reading, and why ESL students should, too!
Reading is invaluable. I mean, wherever you look you are always "reading" something, right? When you take the bus or subway, you are reading the names of the stops, the ads that are all around you, or even the newspaper of the person sitting next to you! It impossible not to read – so why not improve this vital skill?  I cannot stress enough how much reading can open your mind and expand your knowledge. It will give you a larger global perspective and will help you with all of your future goals -especially in the international world we live in today! Our books are all in English, of course, but some of them are by internationally renowned authors. Grab a Jane Austen novel or a novel by Gael Garcia Marquez! For students at lower reading levels, we have the Penguin level readers, which are focused on improving lower level students' English skills.

So yes, I must shout from the rooftops [of ECSD]:

"Come to the library in Room 7! Literature awaits!"
Comments
comments