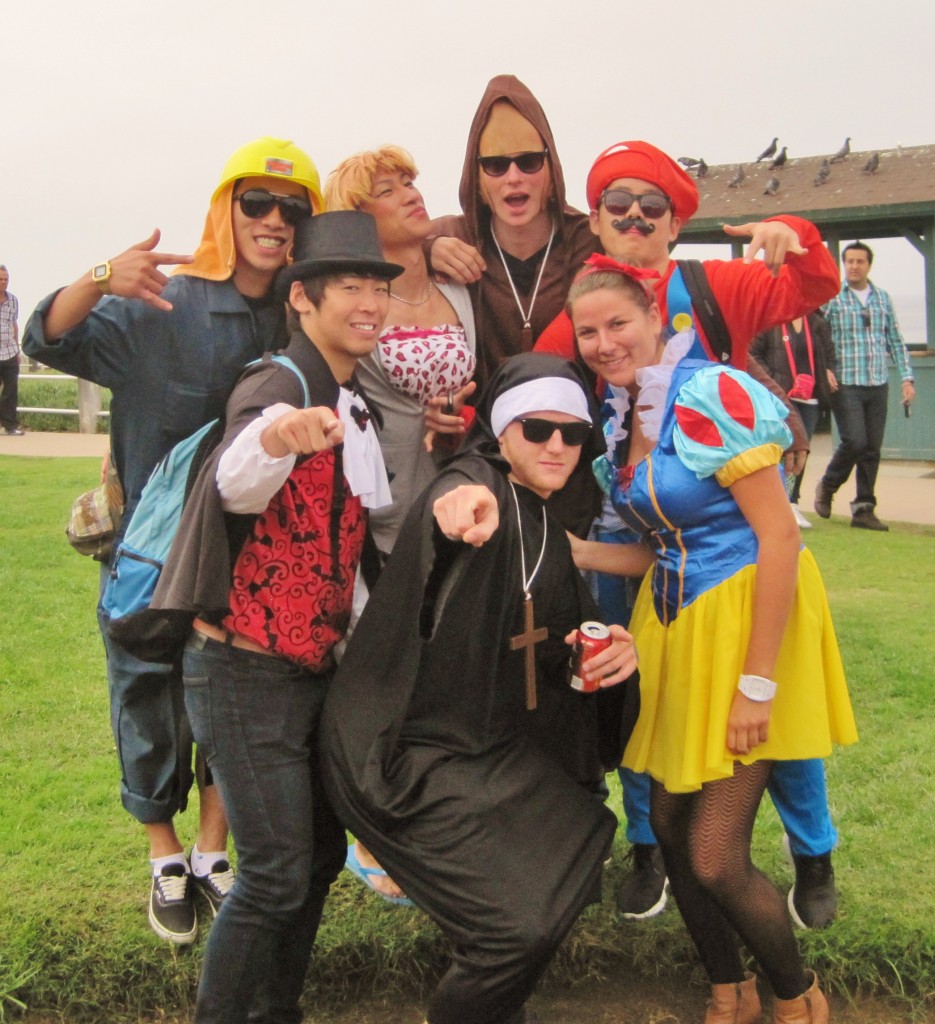 EC San Diego prides itself on having the best events for Halloween – who doesn't love dressing in costumes & eating tons of candy? What's more, ECSD's yearly Halloween bash will be Thursday, October 31st, at La Jolla Cove!
It wouldn't be a real Halloween party without the costume contest.  So ECSD – what are you going to be for Halloween?
Don't know yet? That's okay – here are a few places to check out in San Diego that sell the best-of-the-best costumes around!
Buffalo Breath Costumes (2050 Hancock Street San Diego, CA 92110): A huge warehouse filled with every costume imaginable, along with wigs & other accessories that will make your Halloween costume stand out among the rest. *Costumes are also available for rental.*
Spirit Halloween Stores (multiple San Diego locations): These stores are meant for Halloween-time fun – they sell costumes, decorations, & accessories for anyone who wants to do Halloween right!
Buffalo Exchange (1079 Garnet Ave. San Diego CA, 92109): Buffalo Exchange is a used clothes store during the rest of the year, but during Halloween they really amp it up! Find used and vintage costumes that no one else will have (they sell new as well).
Pink Zone (7880 Girard Ave, La Jolla, CA 92037 ): Only 400 feet from ECSD, Pink Zone offers inexpensive clothes and, during October, Halloween costumes. Go shopping for jeans, t-shirts, and a pirate outfit!
ECSD students will get the full experience over the next few weeks this October – so be prepared with these helpful costume hints! And something to keep in mind: the costume contest has six categories. They are, "Funniest Costume", "Scariest Costume", "Most Original Costume", "Best Group Costume", "Prettiest Costume", & "Most Handsome Costume" !!
It's going to be a very happy Halloween, ECSD!
Comments
comments