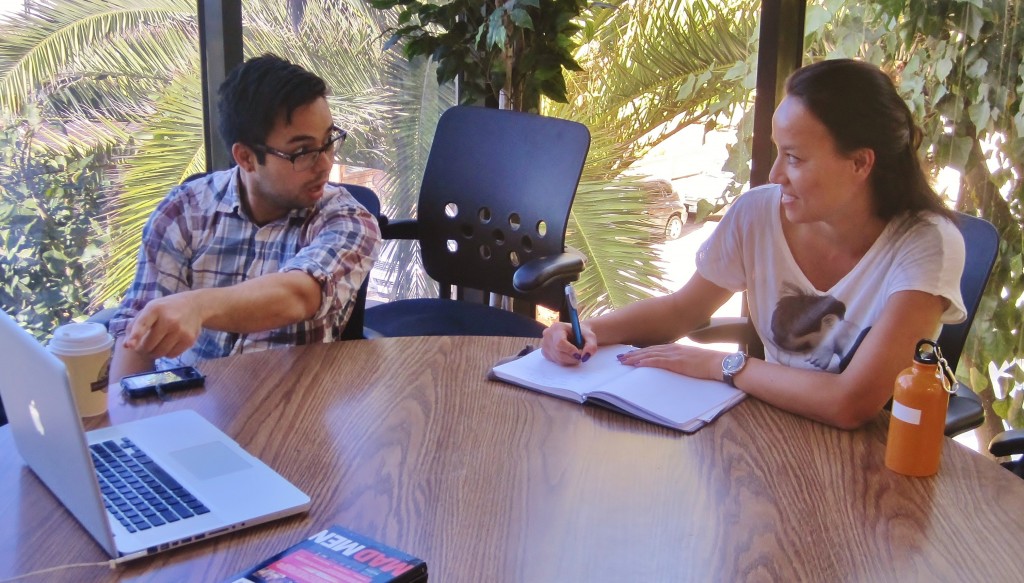 Teacher Alec helps student Jennifer to improve her English listening, an important skill that Jennifer wanted to cover during her one-to-one ESL lesson at EC
The idea behind EC's individual English lessons is simple. These "one-to-one"s provide students with the opportunity to learn English and take part in developing personal lesson plans alongside their teachers.
Individual English courses benefit every ESL learner no matter their English level. One-to-ones are the most flexible and personal courses available at EC San Diego.
Why? Because one-to-ones can accommodate your schedule and they are tailored to your personal ESL goals.
Know English vocabulary but don't understand the difficult (and often confusing) aspects of English sentence structures? Spend a one-to-one lesson on English grammar and syntax! Because of the personalized nature of EC San Diego's individualized English courses, you the student can choose which subjects you want covered!!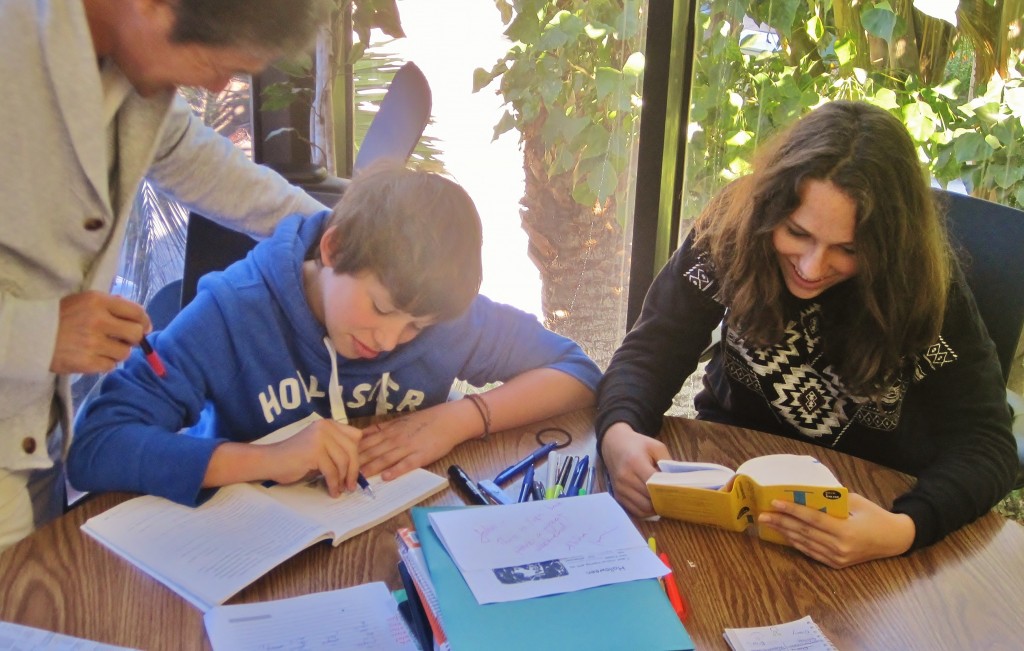 EC students (brother and sister) Yves and Christina take one-to-one lessons together in order to practice together at home! 
One-to-one English lessons allow for a flexibility that is does not come with EC's regular Core English courses. You can go off topic during lessons, change what subjects are covered according to their needs, and also schedule one-to-ones to compliment their availability.
A popular option at EC San Diego is enrollment in a General English group course along with one-to-one lessons. This method of ESL learning allows you to develop English in both interactive and personalized settings.
Individual English courses at EC San Diego are available in 2, 5, or 10-lesson packages per week. These one-to-ones are perfect for ESL students like you who want to greatly improve their English over a short period of time.
Learn English in the ways that you want to learn English – at EC San Diego!
Comments
comments