Halloween has its costumes, Christmas has its presents, and Thanksgiving has its food. Who doesn't love a satisfying, fun, and relaxed meal with loved ones?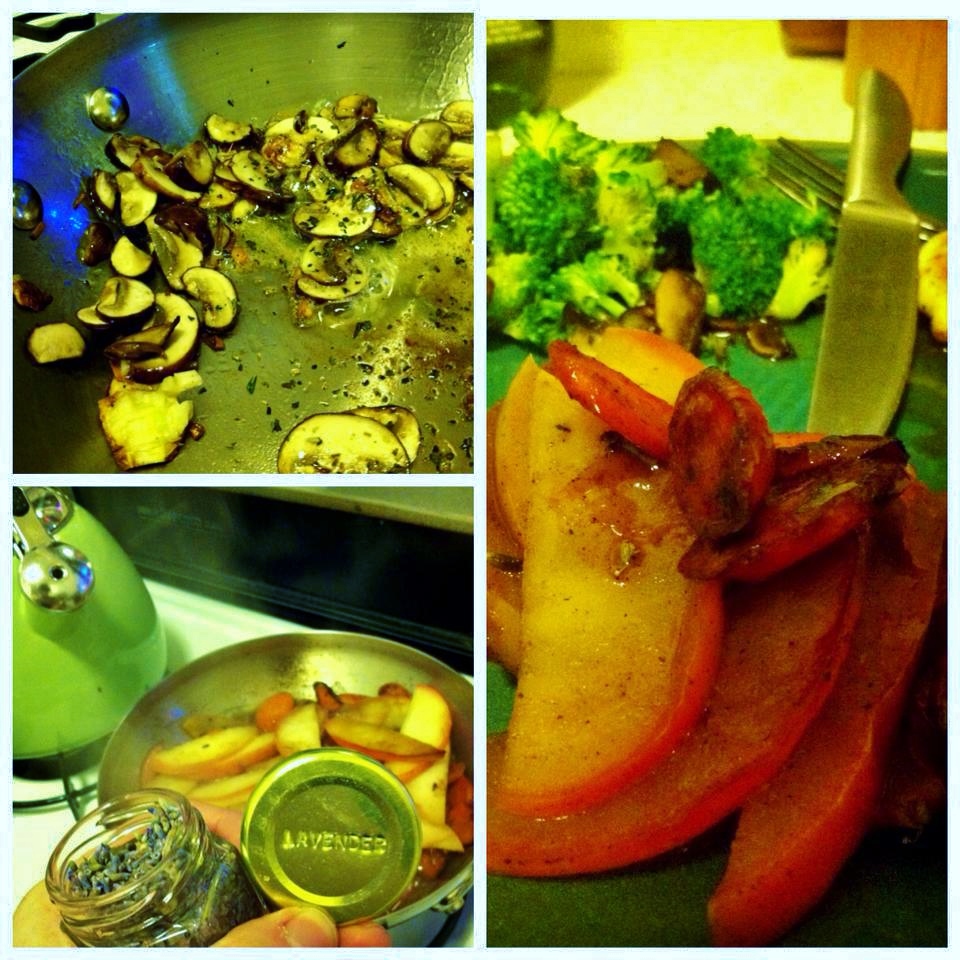 Yes, Thanksgiving is the celebration of a historic moment in United States history, but nowadays it is also the time of year when family and friends come together over…a meal! Our EC San Diego family especially loves sharing this annual celebration with students. We throw a "Thanksgiving Gathering" the day before the feast, where students can sample traditional American desserts associated with Thanksgiving dinner.
For ESL students who are both familiar with & completely confused by the US holiday of "Thanksgiving", here are some amazing recipes to try out this month…or whenever you like! And, of course, cooking new recipes is always a fun & effective way to improve English skills.
1) "Herb & Onion Stuffing" (Because you will not be able to stop eating this!)
Ingredients

6 tablespoons butter, plus more for the baking dish and foil
1 large loaf crusty bread, cut into 3⁄4-inch bite-size pieces
6 medium onion, chopped
Some salt and black pepper
1/2 cup dry white wine
2 1/2 cups low-sodium chicken broth
2 large eggs, already beaten
1/4 cup chopped fresh chives
1 tablespoon fresh thyme leaves

Directions
Heat oven to 375° F. Butter a 9-by-13-inch baking dish. Place bread on 2 baking sheets and bake bread until it is dry and crisp, about 10 to 12 minutes.
Meanwhile, melt the butter in a large skillet over medium heat. Add the onions, 1 teaspoon salt, and ¼ teaspoon pepper. Cook over medium-low heat, stirring occasionally, until deep golden brown, about 1 hour. Add the wine and cook until evaporated, 2 to 4 minutes; transfer to a large bowl and let cool for 10 minutes.
Add the bread, broth, eggs, chives, thyme, and ½ teaspoon salt to the onions and toss to combine. Transfer to the prepared baking dish. Cover with buttered foil and bake for 20 minutes. Uncover and bake until browned, 20 to 30 minutes more.
2) "Maple Sweet Potatoes"
Ingredients
4 pound(s) (about 7 medium) sweet potatoes
4 tablespoon(s) unsalted butter, melted
1/4 cup(s) pure maple syrup
Coarse salt
Ground pepper
Directions
Preheat oven to 400 degrees F.
Prick sweet potatoes all over with a fork. Place on a baking sheet in hot oven. Bake until very tender/soft when pierced with a knife, about 1 hour. Take out of the oven, and when potatoes cool enough to touch, cut all potatoes in half.
With a spoon, scoop out flesh (discard outside skins); transfer to a food processor (or try whipping by hand!). Add butter and syrup; process until smooth. Season with salt and pepper.
Serve warm.
3) "The Turkey" (All you really need is the turkey and of course, butter! Oh, and an oven.)
Ingredients
Turkey
Butter
Anything yummy in your fridge
Any yummy spices in the kitchen
Directions
Preheat the oven to 325 degrees F. While oven heats, clean out turkey.
Dry the turkey with paper towels, then season inside and out with salt and pepper. Fill the turkey with onions, carrots, apples and herbs, or whatever you have lying around the house, and place breast-side up in a roasting pan. Brush outside of the Turkey with melted butter.
Make a foil tent around the turkey (cover almost completely) and roast for 2 hours (add an extra 15 minutes per pound for larger birds).
Remove the foil after 2 hours (or however long it needs to fully cook), open foil tent, and baste outside of turkey with more melted butter. Turn up the oven to 425 degrees F. Roast for another hour or until the meat in the legs has the temperature 165 degrees F (use meat thermometer here).
Add some more butter, let turkey rest, and enjoy!
Comments
comments