Mohammed Alsuwailem, a student at EC San Diego English School, has much to say about his ongoing experience here with us. Currently enrolled in a Semi-Intensive English course in San Diego, he has been with us since September 2013, and he has opinions to share with his peers.
"There are many things to love about ECSD. I love the teachers; they help me learn and are very funny. They come up with fun activities in the classroom, like games that help me practice my English speaking.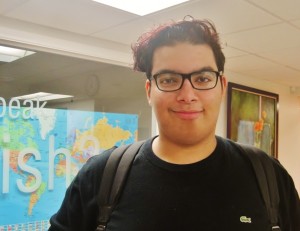 I especially love the staff. They are friendly and care about my experience here. They listen to you and really do their best to help if you have a question.
The most exciting part about my lessons is talking to other students from different countries. I've been really surprised at what I learned about other cultures; it's crazy to learn about other lifestyles directly from the source.
As for San Diego, I love that it's not cold, nor unbearably hot. Also,  I love Legoland – I know it's for kids, but it's just beautiful to look at. All of San Diego is beautiful!"

Comments
comments