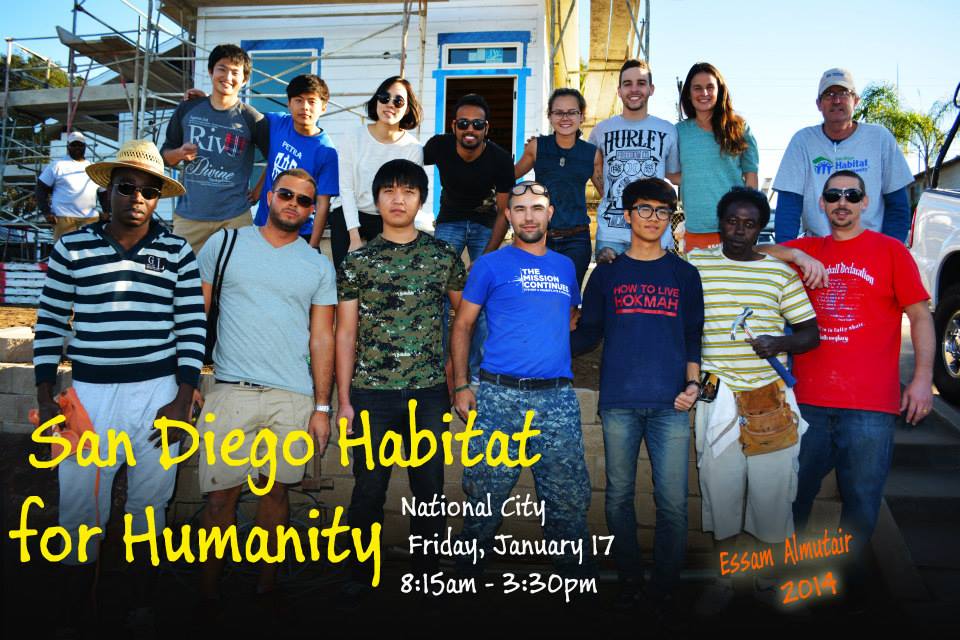 Last Friday (January 17, 2014) EC San Diego students volunteered with Habitat for Humanity & spent the day giving back to the local community!
EC San Diego Academic Year Coordinator & CSR Champion Daniel Heckmyer set up the event, only one of many volunteer opportunities for ESL students at EC San Diego.
At EC San Diego we know that volunteering in the local community is a great way for our students to gain valuable work experience, practice their English, and get to know other students with a passion for humanitarian causes.
These incredible ESL students worked together to help build a home for a San Diego family (photos below). The house itself was first built over 120 years ago – each student received an original hand-made nail at the end of the day as a 'thank-you' for their hard work!
EC San Diego provides its students with real-world experiences like this to improve English language learning – and help create amazing memories while studying abroad!
Comments
comments