At ECSD, we take learning English very seriously. That's why we provide tutor sessions and extra classes in addition to your courses, so you have plenty of opportunities to practice your speaking and writing!
On that note, we want to welcome our newest academic tutor, Esther Min!
She is here as a part of our Academic Year Program, in which we offer long-term students with various services. Students who go to Self-Study can also receive help from Esther or our other awesome AY tutors.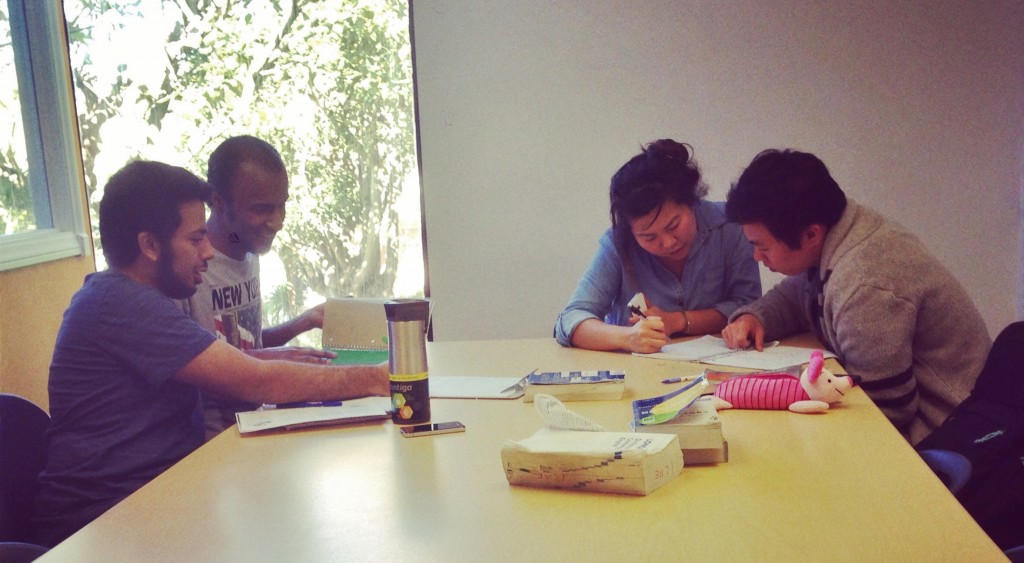 So….fun facts about Esther, you ask?!
After graduating from UC Davis with a degree in Human Development, Esther packed up her bags and moved down to San Diego (lucky for us!). She speaks Korean and also studies French; in fact, she once worked at a French school in La Jolla.
She loves travelling and has been to nine countries, including Fiji, Mozambique, Kenya, Serbia, England, and Mexico! She is the only member of her family who was born in the US.
As for the last major fact: she LOVES food!
Come and practice your English skills with our AY tutors during your Self-Study sessions. See you there!
Comments
comments