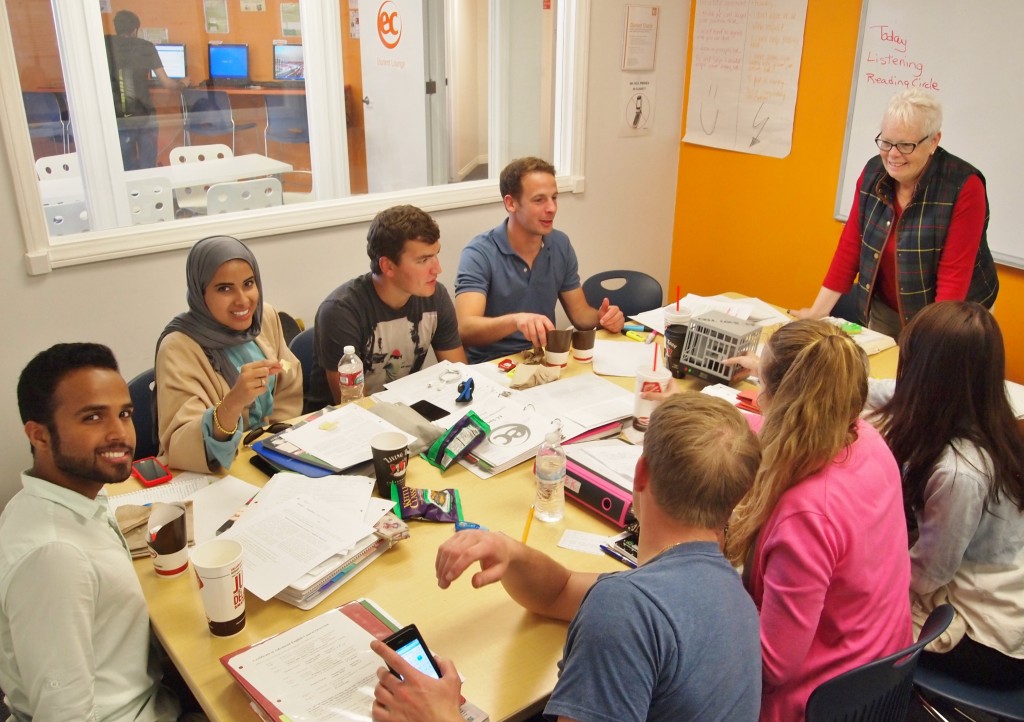 EC San Diego's CAE class discusses English food idioms over burgers & fries!
EC English Language Centers have always been known to provide top-notch Cambridge ESOL exam preparation classes.
At EC San Diego, we offer FCE, CAE, and CPE exam prep courses for students who are looking to receive an ESOL Certification – and greatly improve their English language skills! Students who enroll in an EC San Diego FCE, CAE, or CPE classes can expect various language learning challenges and the right guidance to overcome them, all within just 8 to 12 weeks! (Click the following link to see EC San Diego's 2014 Cambridge course dates: http://www.ecenglish.com/school-locations/learn-english-in-san-diego/english-courses/cambridge-esol)
Our goal at EC San Diego is to prepare our students to pass the Cambridge exams at the end of their course. What's more, many of our Cambridge prep students go on to receive their ESOL Certification.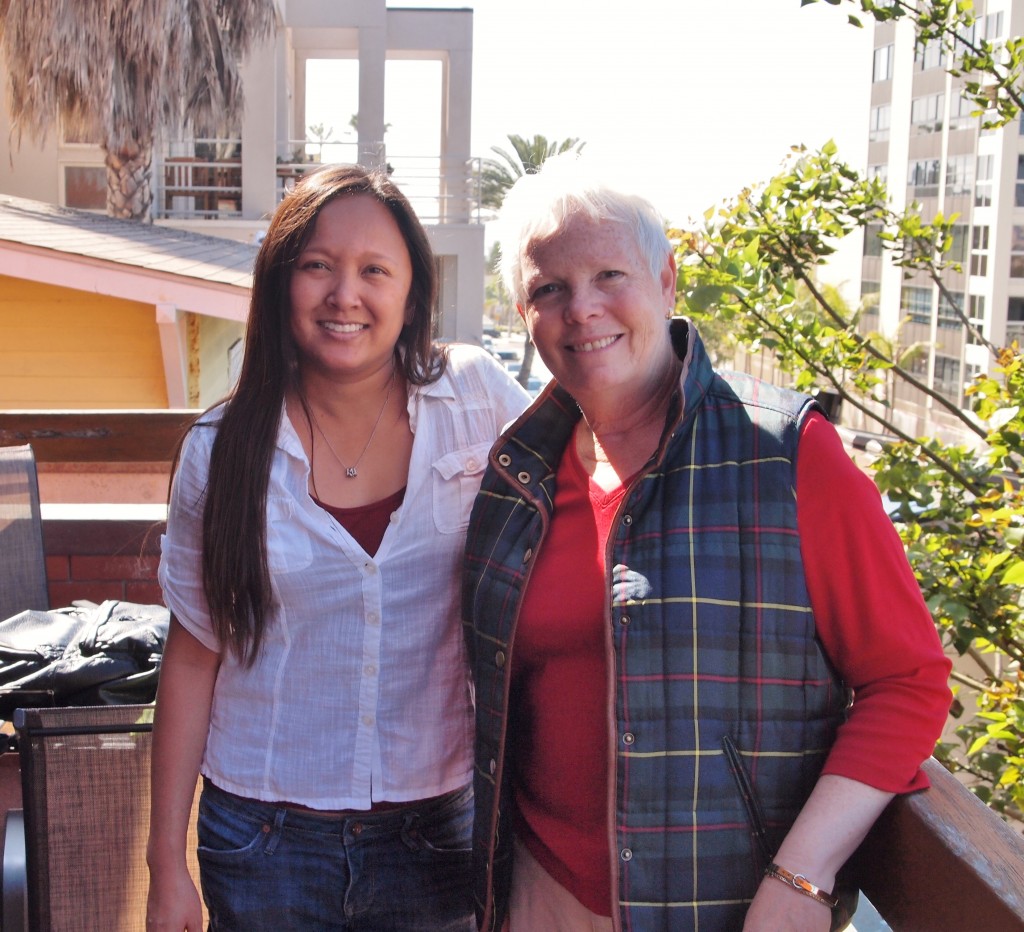 EC San Diego FCE Teacher Mai (left) and CAE Teacher Marilyn really know their test prep – and they love helping their students succeed!
EC San Diego's Cambridge prep teachers are passionate about their work. Each student receives personal attention throughout their course, and our teachers routinely give feedback to each student. They assess each student's progression from the start of the course up to their exam date, along the way identifying students' strengths and weaknesses to help effectively improve students' English language learning in the classroom.
Learning English at EC San Diego is not just about the classroom, and our FCE, CAE, and CPE prep classes are no different. We provide students with interactive lesson plans that help to "activate" (encourage) language skills. EC San Diego students are motivated by their teachers and by the EC learning environment. They often take the lead in their own learning and test preparation. Students have the opportunity to take practice Cambridge exams here at school, which simulate the real test-taking experience.
EC San Diego is your means to an end: getting your ESOL Certification and improving your English language skills!
(Below) An FCE student asks Teacher Mai about the use of "neither/nor" and "either/or" during today's grammar lesson.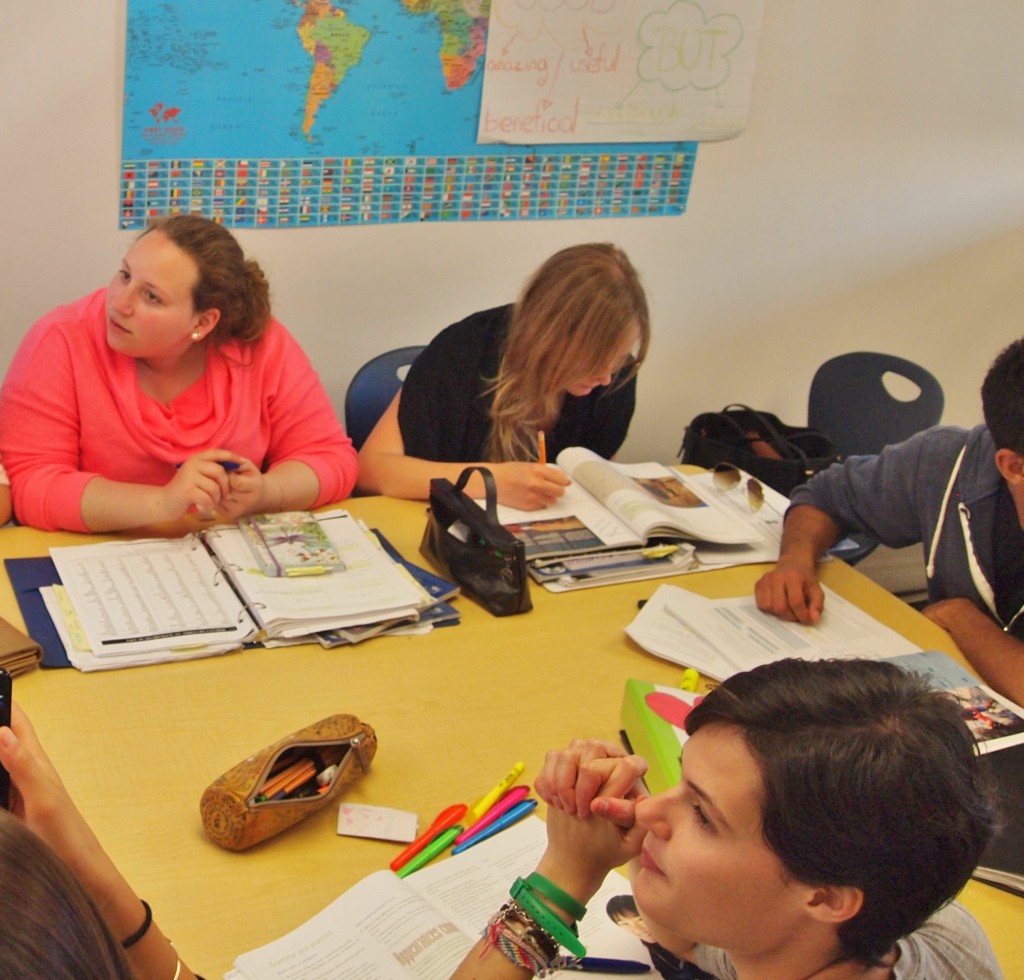 Comments
comments