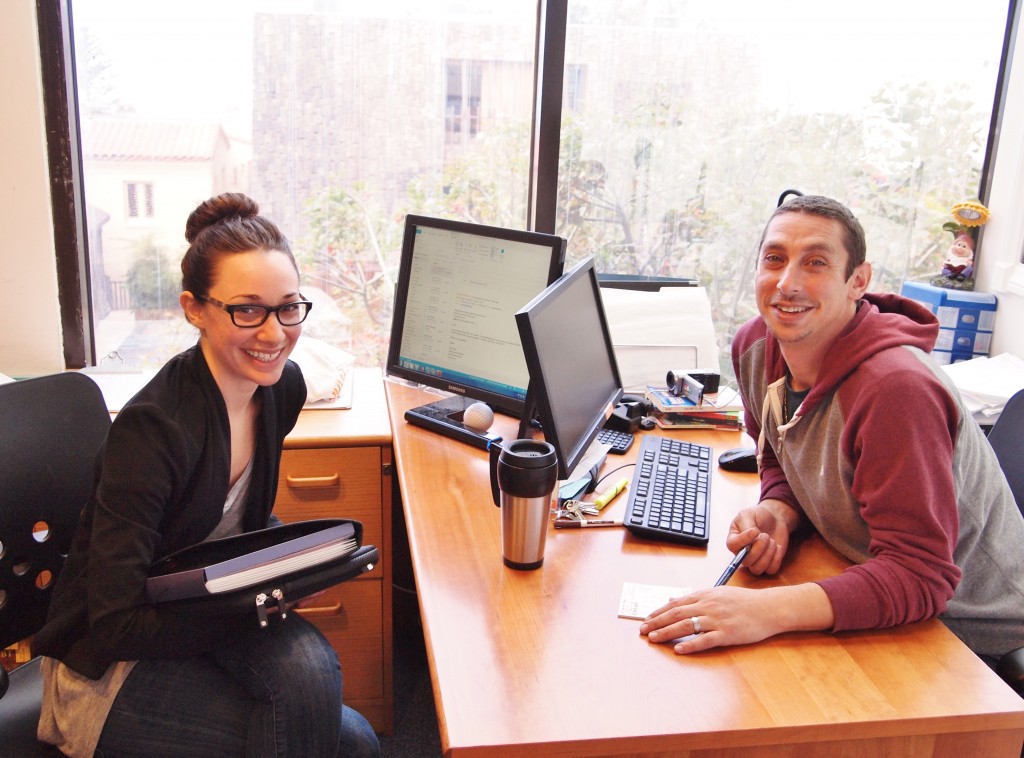 EC San Diego AY tutor Karen discusses this weekend's student volunteer event with AY Coordinator Daniel in his office overlooking La Jolla Cove
EC San Diego's Academic Semester/Year Program is the prefect fit for students who want to focus on learning English, and who desire to reach an advanced level of English language proficiency.
The Academic Year Program is the best choice of English language program for serious students pursuing admission to an American university or college. The program is also unique to EC – our Academic staff  works hard to find opportunities for our "AY" (Academic Year) students to volunteer in San Diego.
EC San Diego offers our AY student One-to-One tutoring for an hour each week. Our tutors are also our teachers – check out Teacher Melissa to see what our AY tutors (and General English teachers) are like!
Below: AY sign-up board for tutoring!!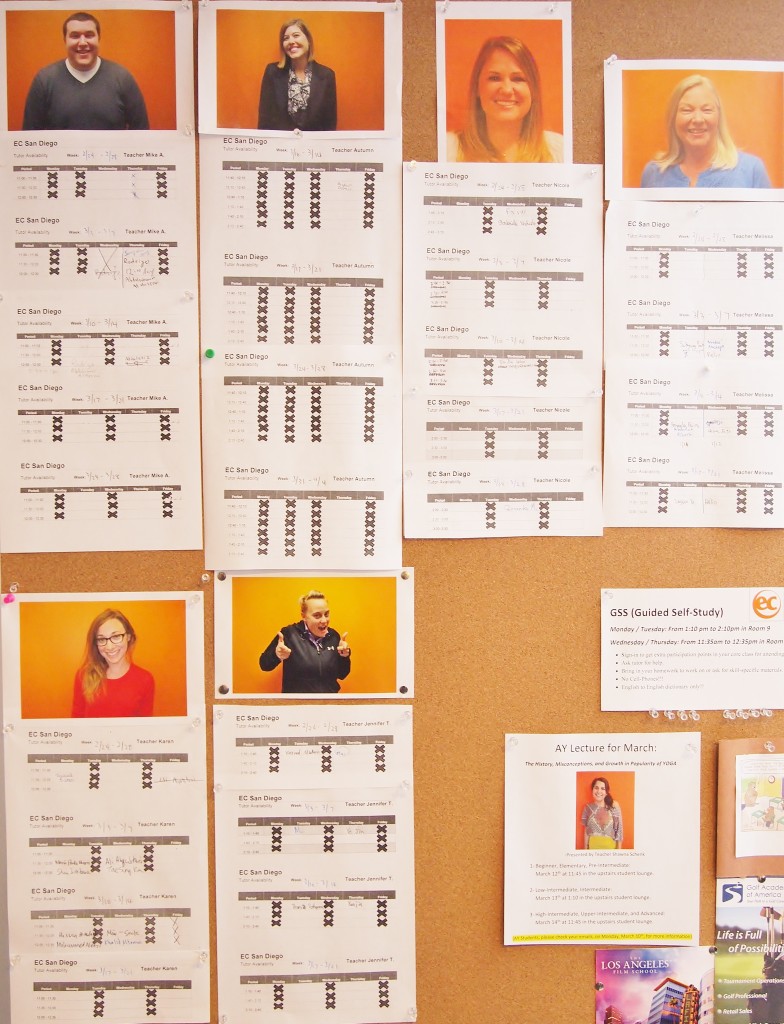 Students in EC San Diego's AY Program can expect their English level to greatly improve, and to broaden their cultural and linguistic horizons. What's more, the AY program is designed to give students the advantage in their chosen field or career.
On a more personal level, learning English in San Diego allows our students to experience a different culture alongside a different language. Students are invited to challenge themselves, become more independent and make lasting international friendships.
We know that our AY students will leave EC San Diego having made vast improvements  in their English language skills – and having made incredible friends and incredible memories!
Comments
comments