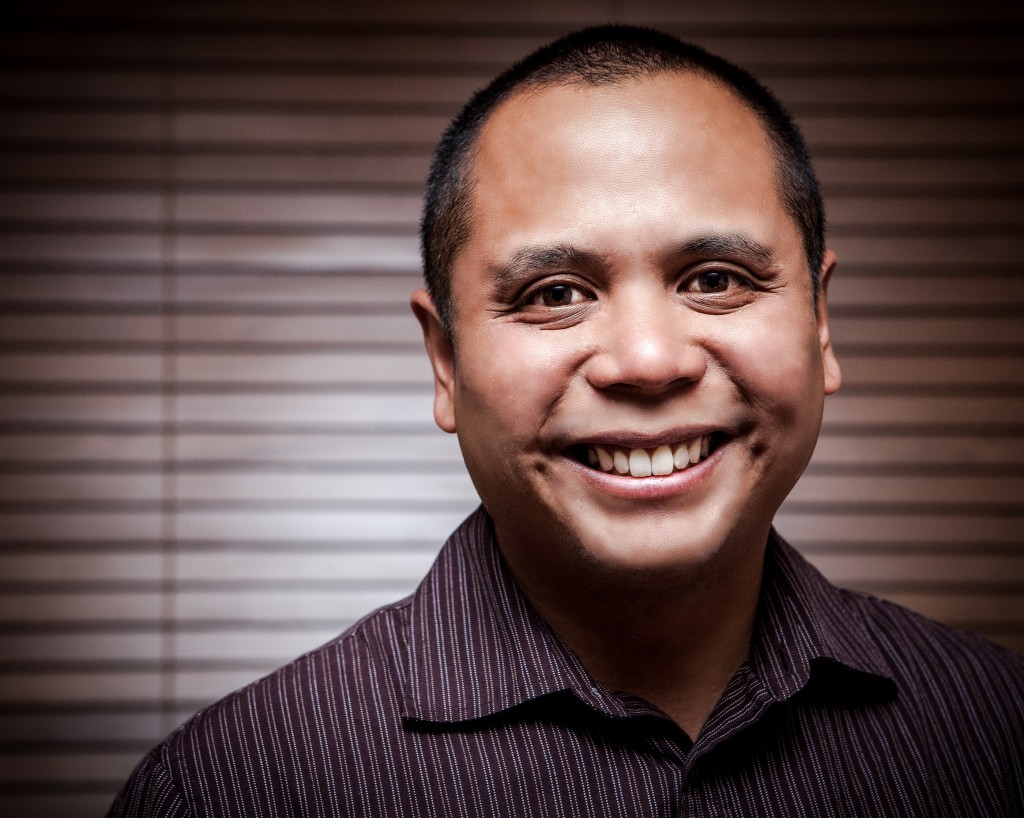 "Hello, my name is Alvin Almerol. I am a local native of San Diego – born and raised, actually!  I graduated from San Diego State University with a degree in Electrical Engineering and worked for several esteemed tech companies in the mobile sector before becoming a teacher.
My biggest passion is traveling (especially during New Year's).  I love all kinds of music, and enjoy playing piano and drums. I also regularly play sports such as golf, soccer, and basketball.  And of course, I love to cook international dishes!"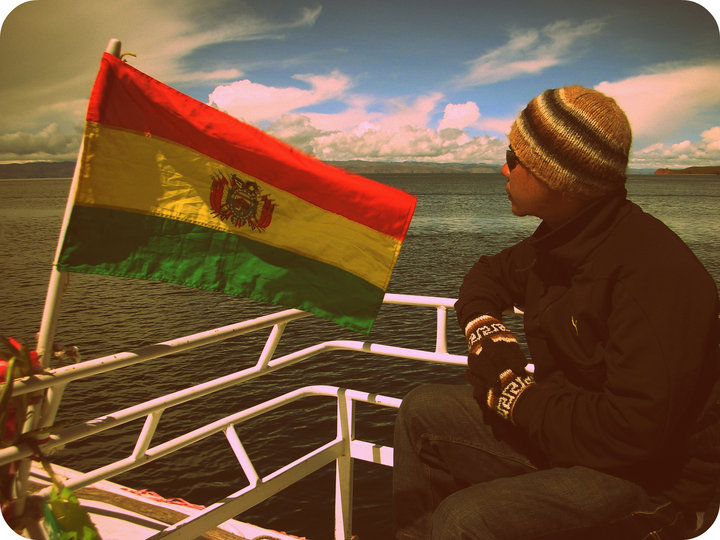 Teacher Alvin sailing off the coast of Chile. [Photo taken while teaching English in South America (Bolivian flag on his left)]
Teaching History: I am a native speaker with 4 years of teaching experience.  Before coming to EC San Diego I received my TEFL certification in Buenos Aires, Argentina and taught Business English for many Argentine and International companies.
Aside from General English courses, I have successfully prepared students in test prep courses at EC San Diego. These include Cambridge ESOL exam prep and TOEFL exam prep courses.  My students' successes in these classes have allowed them to further their personal and/or professional goals in their jobs or placement with American Universities.
My Learning Tips for ESL Students Everywhere:  Do your best.  Learn.  Activate. Be confident.  Don't be afraid.   Do not just learn one skill (for example, speaking).  Acquire all skills and don't rely on one method of learning.  If one method is not working, try another.  Use multiple methods and find what works for you.
Why I Love EC San Diego: The classes are very engaging and the school student-centered.  You will be taught English in a variety of ways and at an appropriate pace for your level. The environment is energetic and most important…fun! I love what I do – learning English in San Diego is a fantastic experience for everyone involved.
My favorite spot in "SD" is:  La Jolla Shores and La Jolla Cove – You can snorkel or kayak among the indigenous species of the Pacific Ocean: Fish, Seals, Dolphins, Stingrays, and Sharks! And it's a 1-minute walk from school. Can't get better than that!
If the weather is not ideal for the beach I recommend visiting North Park and surrounding areas with its wide range of art galleries, boutiques, trendy bars, nightclubs and international restaurants.
You can't leave San Diego without:  Trying a fish taco! It is a local favorite.  And of course, you have to try surfing in La Jolla Shores!
Comments
comments