Last Thursday, June 5th, EC San Diego took part in celebrating World Environment Day. World Environment Day (WED) is an annual celebration with the global effort to promote positive environmental change. In honor of this day, EC San Diego made the collective decision to have all teachers and staff sign up to receive paperless pay stubs.
Students and staff celebrated by wearing green to school…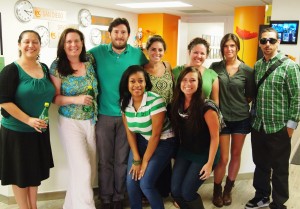 The "greenest class" got their photo put up on our Facebook page!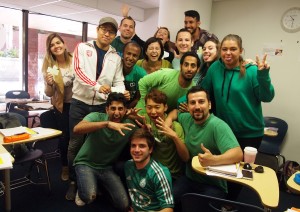 One class even celebrated with green juice!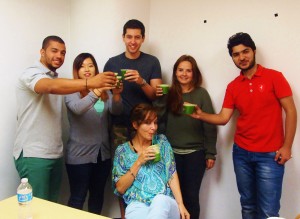 Students were also able to contribute to the "1 to 1 Movement" fund. The "1 to 1 Movement" is an organization focused on raising awareness about sustainability. By donating a dollar, students were able to guess how many pieces of candy were in a jar at the front desk. At the end of the day, over $100 was raised and donated to the "1 to 1 Movement"! The two winners of the candy contest received a gift certificate along with their share of the candy jar.
Thank you to all who participated and contributed to such an important cause. We can't wait till next year's WED!
Comments
comments