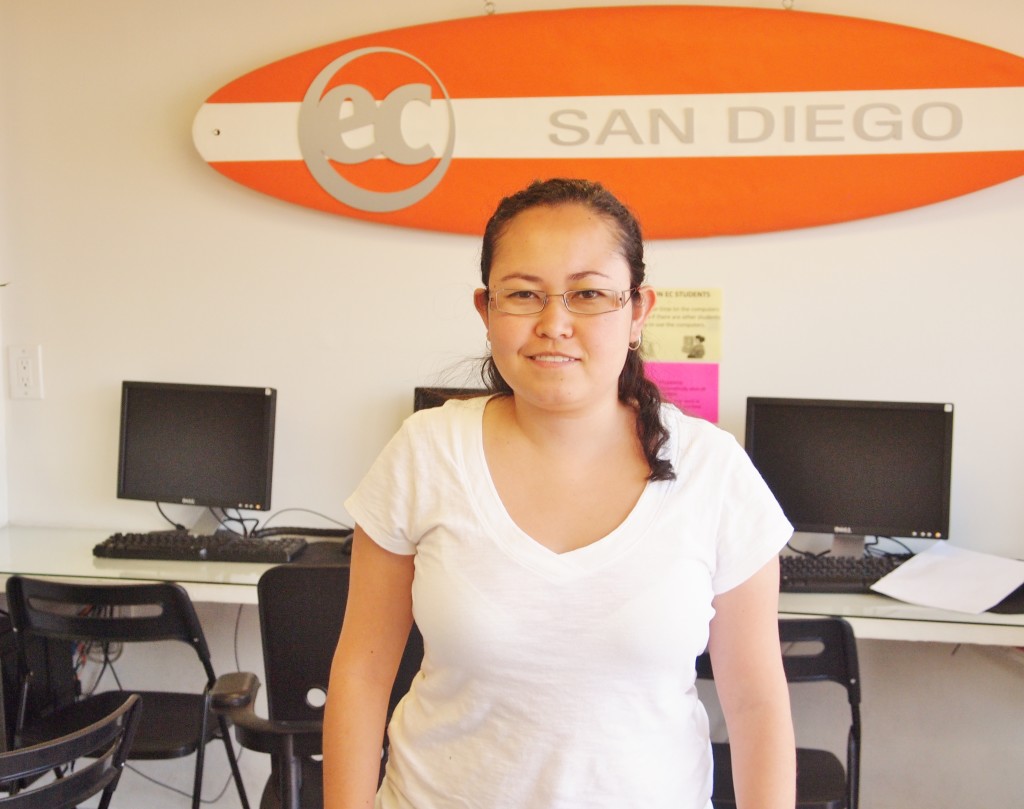 Student Adriana C. came to EC San Diego from Brazil, and is enrolled in our General English Program
Read this great testimonial from EC San Diego Student Adriana !
I think the classes at EC San Diego are great! In class I have the chance to meet people from all over the world.

I am learning that [students from other countries] speak English a different way than I do, and that everyone is trying to learn English and make it their own. I am now at the  High Intermediate English class at school.

I also love the beach next to the school, La Jolla Cove, and I surf in Pacific Beach with other students I met here at EC. They have helped me learn to surf better!

And I really like my host family. I have a host mother that cooks us dinner every night, and will talk with all the students in the house. She corrects our English, which is really helpful for me to learn the right way to use English when speaking with [native English] speakers.

My host mom also teaches us about San Diego history, and where to go to do different, fun things. I already feel like a part of the city and life in San Diego!
Comments
comments