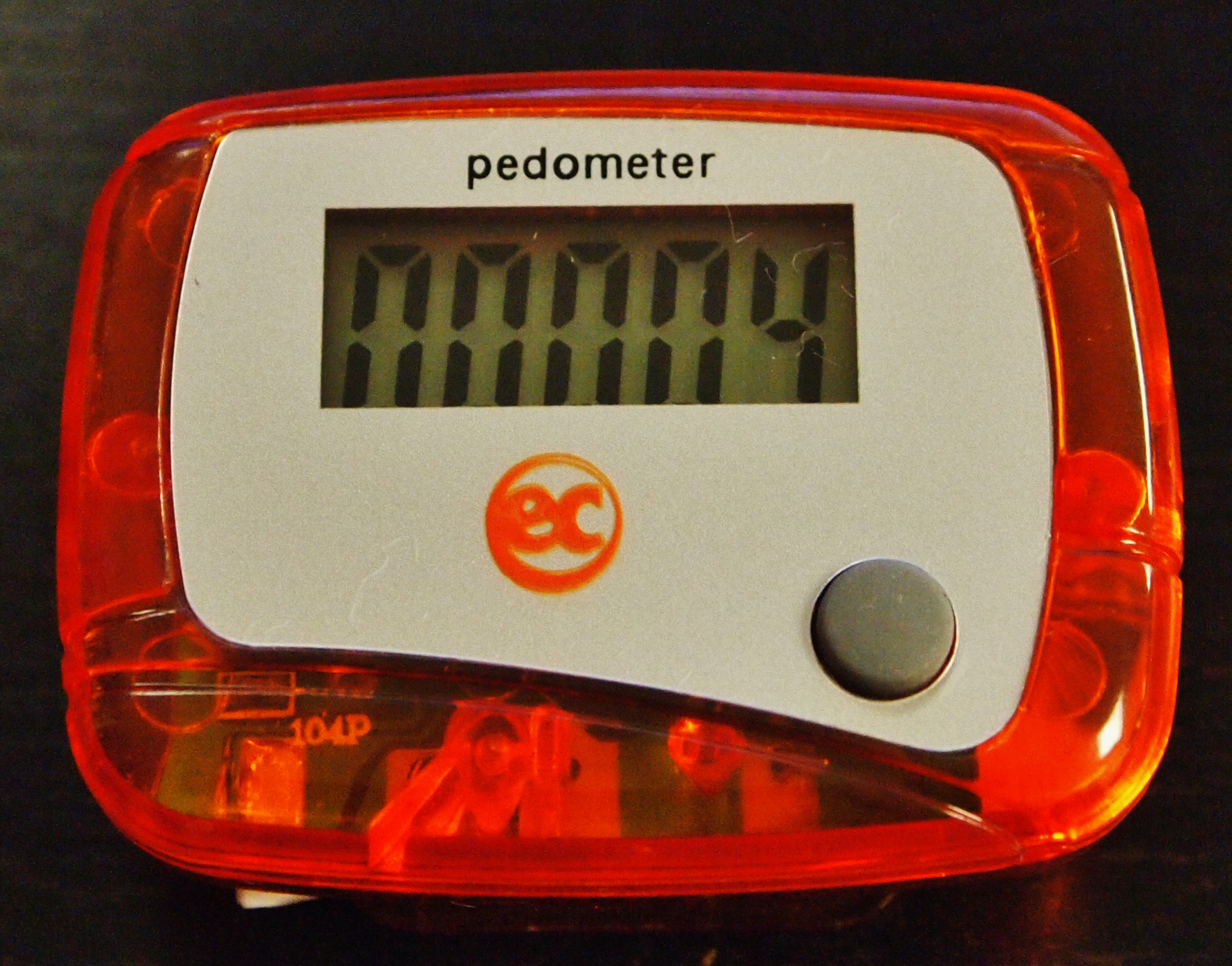 All throughout the month of September EC is encouraging staff and students to be healthy. One way to increase your health is by participating in "The EC Does IT – Step Challenge"!
Each EC English Language School will be competing against each other – there are 17 EC Centers worldwide! This challenge will consist of teams of four people, with any number of teams per center.
Each team will receive an EC pedometer (pictured above). Every team member will have the pedometer for one week, and will calculate the number of steps they have taken during their time with the pedometer. At the end of September the staff will send over EC San Diego's total amount of steps of everyone who participated!!
As well, individual's step totals will be sent over to determine the person who has taken the most steps out of any other EC staff member in the world!
There will be two winners: 1) the school with the most steps completed, and 2) the individual who walked the most steps.
Not only is this a fun way stay healthy, but also to help practice English with other students and staff members.
Here are the official rules for more details!
OFFICIAL RULES:
1.    This competition will take place in teams of four.
2.    Sign-up sheets (available from your CD or HoD) must be sent to the HR Help Desk by Thursday the 28 August.
3.    Contestant substitution is allowed with prior notification to HR via the HR Help Desk.
4.    The contest will start on 2 September through 26 September.
5.    Each team member must be part of the same school and/or department.
6.    Students may participate on teams as well but there must be at least two staff members per team.
7.    Each team will receive one pedometer.
8.    Each team member will have the pedometer for one week (7 consecutive days) and will count the number of steps taken in that week.
9.    On 30 September the TOTAL school/department and INDIVIDUAL step sheets must be sent to the HR Help Desk.
10. TOTAL school/department and INDIVIDUAL staff steps for the month will be tallied and there will be a prize for the school/department with the most steps.
11. The individual on each team with the most steps will keep the pedometer.
12. There will also be a greater prize for the individual with the most steps during their week with the pedometer.
13. There will also be an individual photo contest.  Take a great picture while you're taking steps to wellness and post on Yammer.  The pictures will be judged by the Human Resources Team.  The best picture wins.
Just thinking about taking part? Well, here are some of the benefits of walking that may help with your decision:
-Boosts endorphins

Reduces risk of Glaucoma

Reduces chances of getting ill decreases

Progresses heart health

Improves balances, which decreases chances of falling

Burns more fat than jogging

Strengthens muscles
Let's get walking, EC San Diego!
Comments
comments