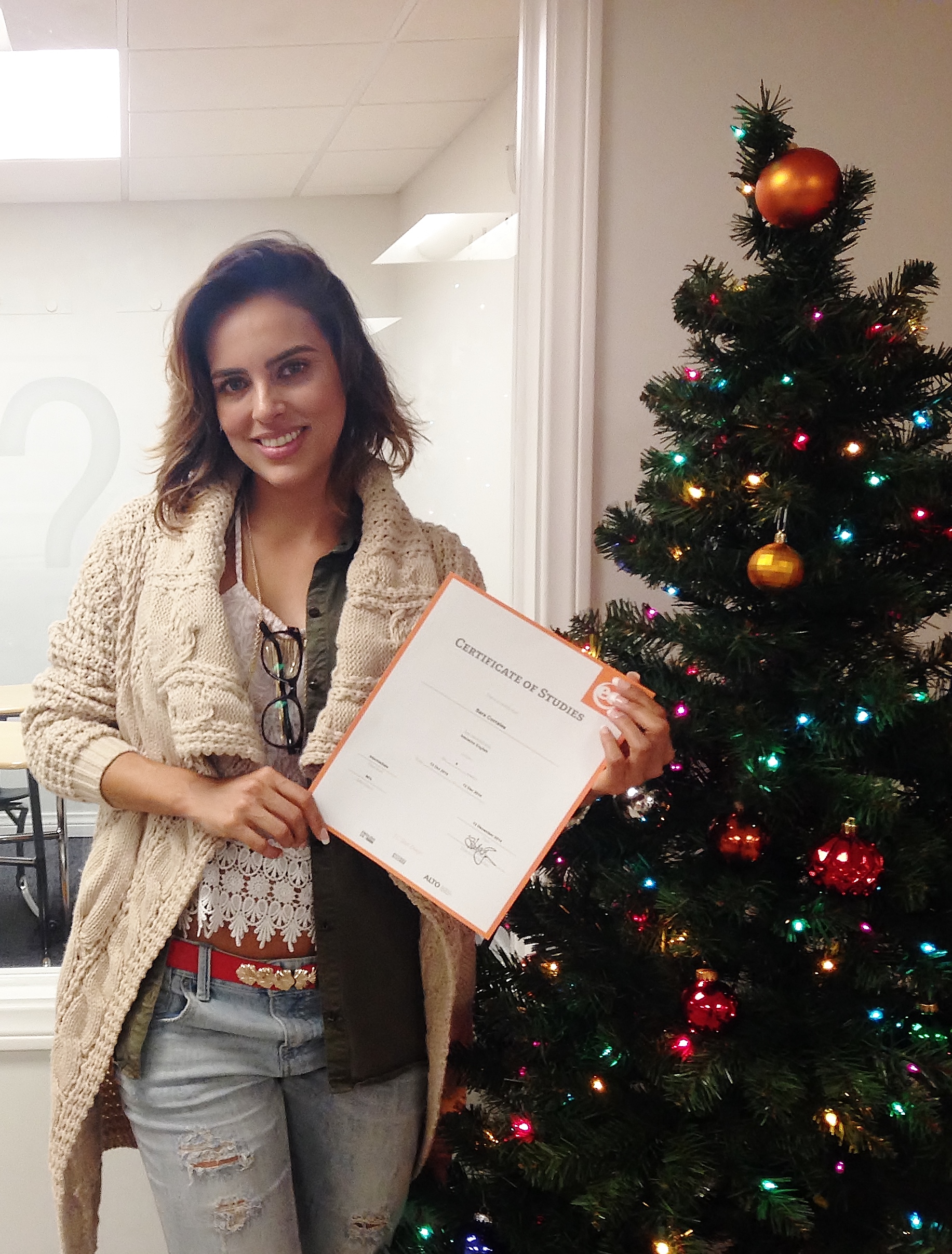 For the past nine weeks, EC San Diego had the pleasure of getting to know Colombian actress and model, Sara Corrales. From Day 1, we were greeted with Sara's beautiful smile and boisterous personality. Her love for life and learning brought a positive energy to our center, for both students and the staff!
Sara's career consists of countless roles in television series, soap operas, and film. She is currently living in Mexico City working on her next dramatic soap opera series called "El Senor de los Cielos". However, Sara claims that her favorite acting roles lie within comedy. Although difficult to master, she says that playing a comedic role feels less like work and more like fun!
Aside from her acting career, Sara has many other personal goals she would like to accomplish within her lifetime, one of them being to learn English. At first, Sarah was nervous to start learning English in the US, but soon after her arrival to EC San Diego, she knew she had made the right decision.
Looking back on the past two months, Sarah has greatly improved her speaking abilities.
"Each day I feel more comfortable with English. When you notice the difference from the first day [up until] now, you want to improve more." Sara has also gained more confidence in practicing her English with native speakers. "Now I don't feel afraid when people speak with me!"
Sara left EC today with just as much enthusiasm as when she arrived: "I love EC! I love the activities! All the teachers and staff are nice. It was the best decision!"~
Thank you for sharing your story with us, Sara! We hope to see you back at EC San Diego next year!
Comments
comments