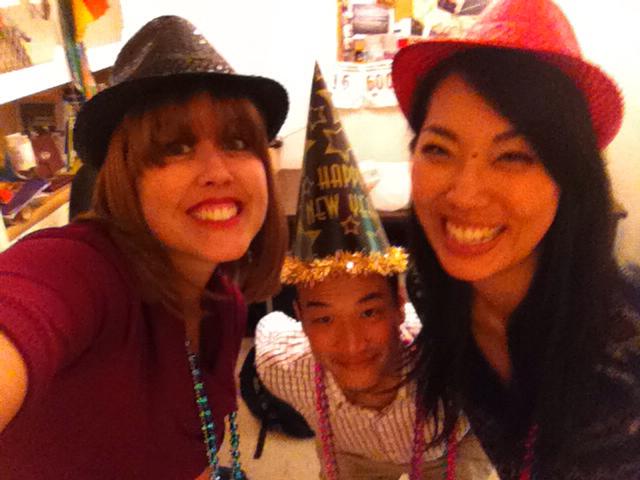 Happy New Year!! Can you believe it's already 2015!? 
EC San Diego staff share their #1 resolution for the year 2015! We are ready to challenge ourselves and accomplish more in 2015, just like our English language students!
Let's take a look at EC San Diego's resolutions for the new year!
 Heather Academic Director: Take more time off and eat healthier.
Nick ADOS: Do some good exercise at least once a week. Travel to a country I have never been to.
Andrew Academic Assistant: Learn time management skills and read more books.
Martha Center Director: Be healthier and join dance class.
Autumn Academic Year Coordinator: Cut back on drinking Dr. Pepper and eating junk food.
Akira Student Volunteer: Stop smoking cigarettes.
Karen CSR Champsion, Teacher: Stop biting my nails.
Lykai Operations Manager: Find a way to help as many people as I can.
Izzy Student Services Counselor: Have good posture!
Elle Student Services Support: Discover my passions and grow as a person.
Brittany Residence Coordinator: Drink more water and spend less money.
Mike A Teacher: Not to shave my beard.
Jenny Lead Teacher: Spend more quality time with my family.
Sophie Student Services Counselor: Become fluent in the Spanish language.
Jen Host Family Coordinator: Stop buying wine instead of groceries.
These are good examples of resolutions YOU can make to start off your new year!
Comments
comments