January's Calendar is here!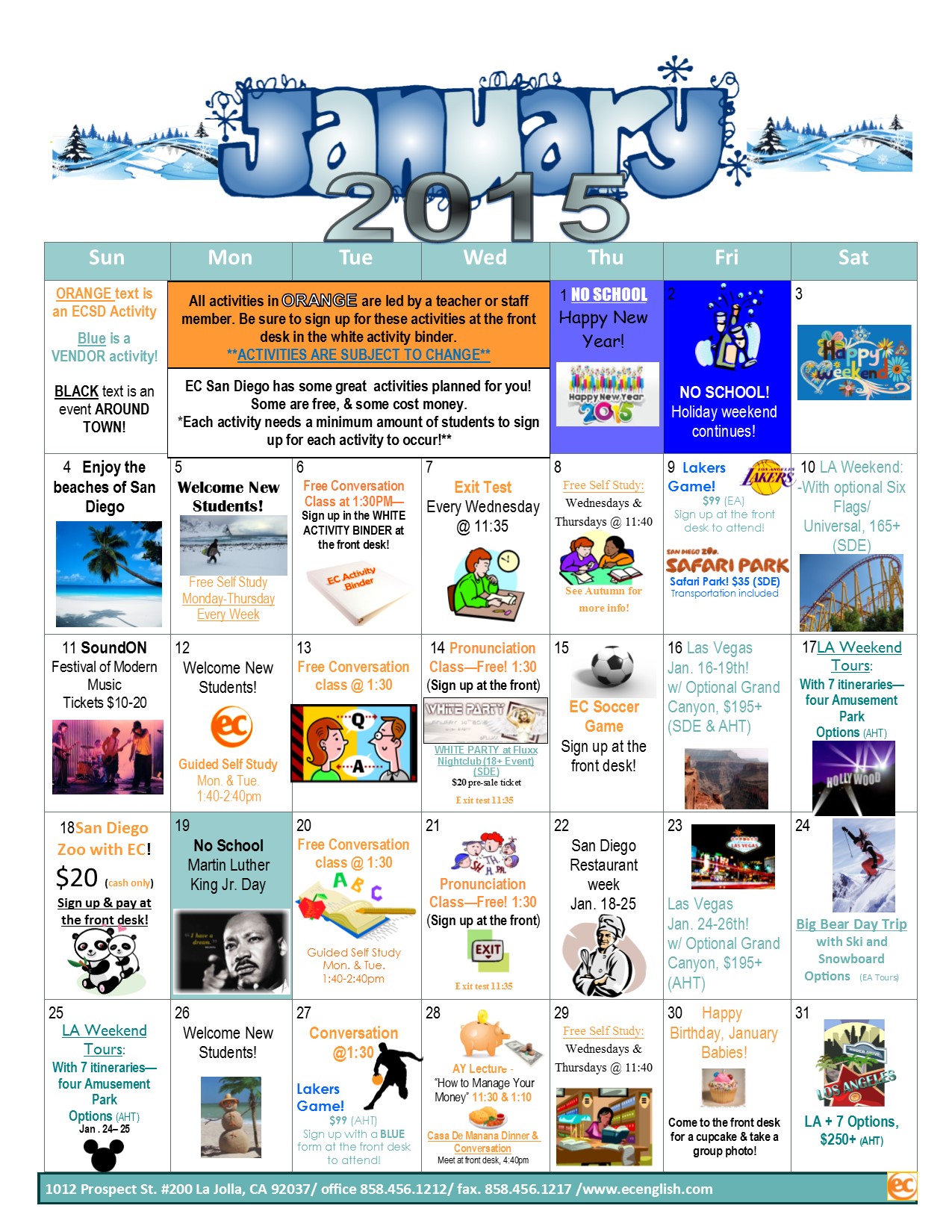 January 9, 2015- Lakers Game & Safari park! Come cheer on the Los Angeles Laker's basketball team! This is a great way to enjoy and understand classic American pass times. They will be playing Orlando Magic.
January 11, 2015 – SoundON Festival of Music showcases local upcoming musicians in the La Jolla area. If you'd like to attend the address is:  1008 Wall St, La Jolla, CA at The Athenaeum Music & Arts Library. Show your EC student ID for a discount! Tickets- $10 for students.
January 13, 2015- We have a FREE conversation class held every Tuesday @ 1:30. This class will help boost your confidence when talking in English. Many different types of topics will be discussed each week.
January 14 & 21, 2015- Pronunciation Class will be held at 1:30, come to the front desk to sign up! Also, on January 14th, we have an all White Party hosted by San Diego Experiences. The party is at Fluxx night club in the historic Gaslamp District,
Find out more about learning English in San Diego!
Comments
comments