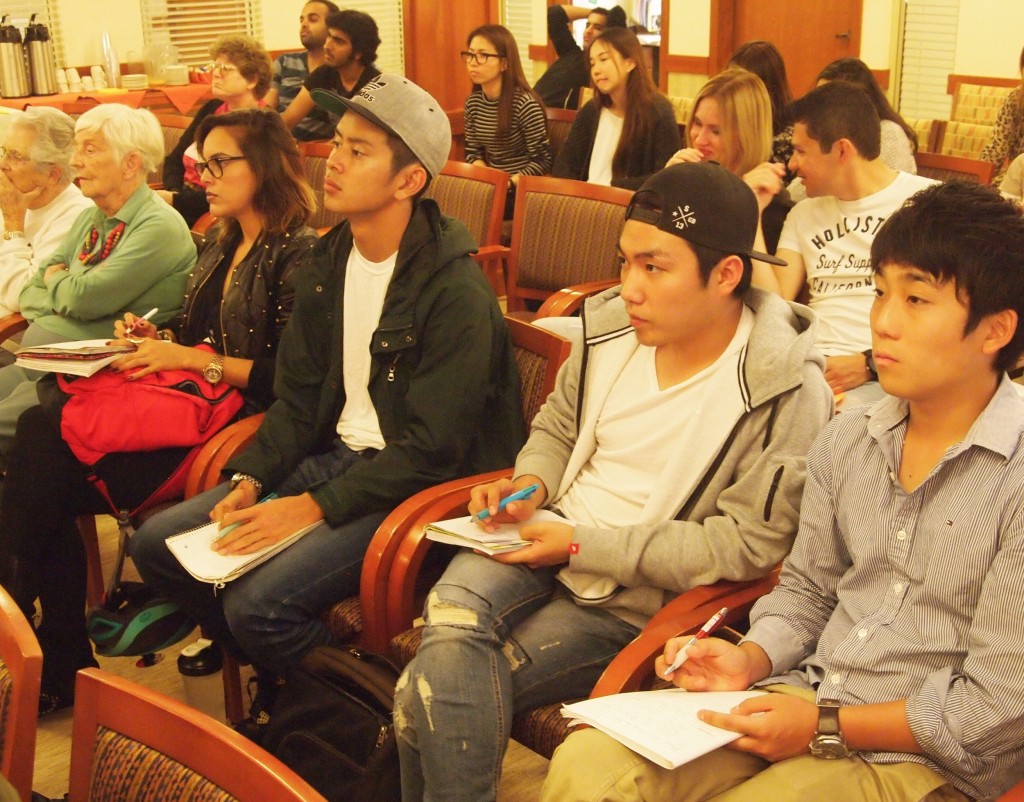 At EC San Diego, we take pride in our ability to seamlessly merge learning English via the classroom with cultural immersion and community outreach. This philosophy and practice make our EC center the best English language school in San Diego!
Every month, EC San Diego students have two fantastic opportunities to practice their English and give back to the local La Jolla community by sharing their lives with senior citizens at Casa de Mañana, a nearby retirement community. 
On the third Wednesday of every month, students are invited to dinner at Casa de Mañana for a "Dinner & Conversation" event. During this event, Casa de Mañana residents host tables for EC students who enjoy a free, delicious meal while getting to know the residents and each other. The hosts at Casa enjoy the opportunity to learn about other countries and cultures, and the students get great experience talking to native English speakers and the opportunity to hear many fascinating stories. 
A former student, Edilene Storti, who attended Casa in January said, "Being at Casa de Mañana was the most surprising and delightful experience I've had in San Diego. In my country, when it comes to visiting a retirement house, it's usually sad to see that people who live there were, most of times, abandoned by their families. Casa de Mañana was different from my expectations; I could meet English speakers who were extremely interesting people full of joy and of life!"
The day after the "Dinner and Conversation" event, students chosen by EC San Diego teachers and staff give presentations at Casa de Mañana about their home countries! Each month, more and more Casa residents come to listen to the presentations and learn about EC students' home countries.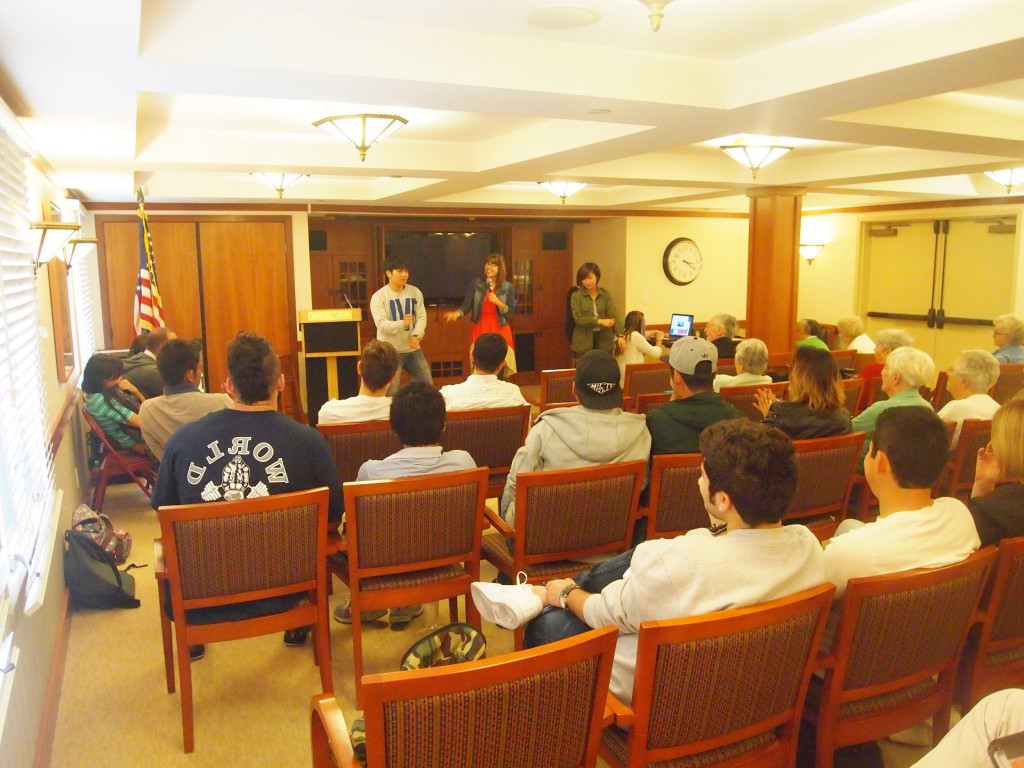 Giving a presentation is a great way for EC San Diego students to practice their presentation skills (in English, of course!) and also allows them to share information about their home countries.  
All EC students are welcome to attend and listen to their classmates' presentations. Usually two or three students present on the same day and each presentation is about 20 minutes.  At the end of the presentations, residents and students are able to ask questions about what was presented.  Presenters feel a sense of accomplishment after presenting in English and residents are intrigued by the new information they've learned.
If you'd like more information about how you can be part of the Casa de Mañana experience, contact Academic Year Coordinator Autumn at autumngarrett@ecenglish.com or EC Teacher/CSR Champion Karen Salerni at karensalerni@ecenglish.com.
Comments
comments