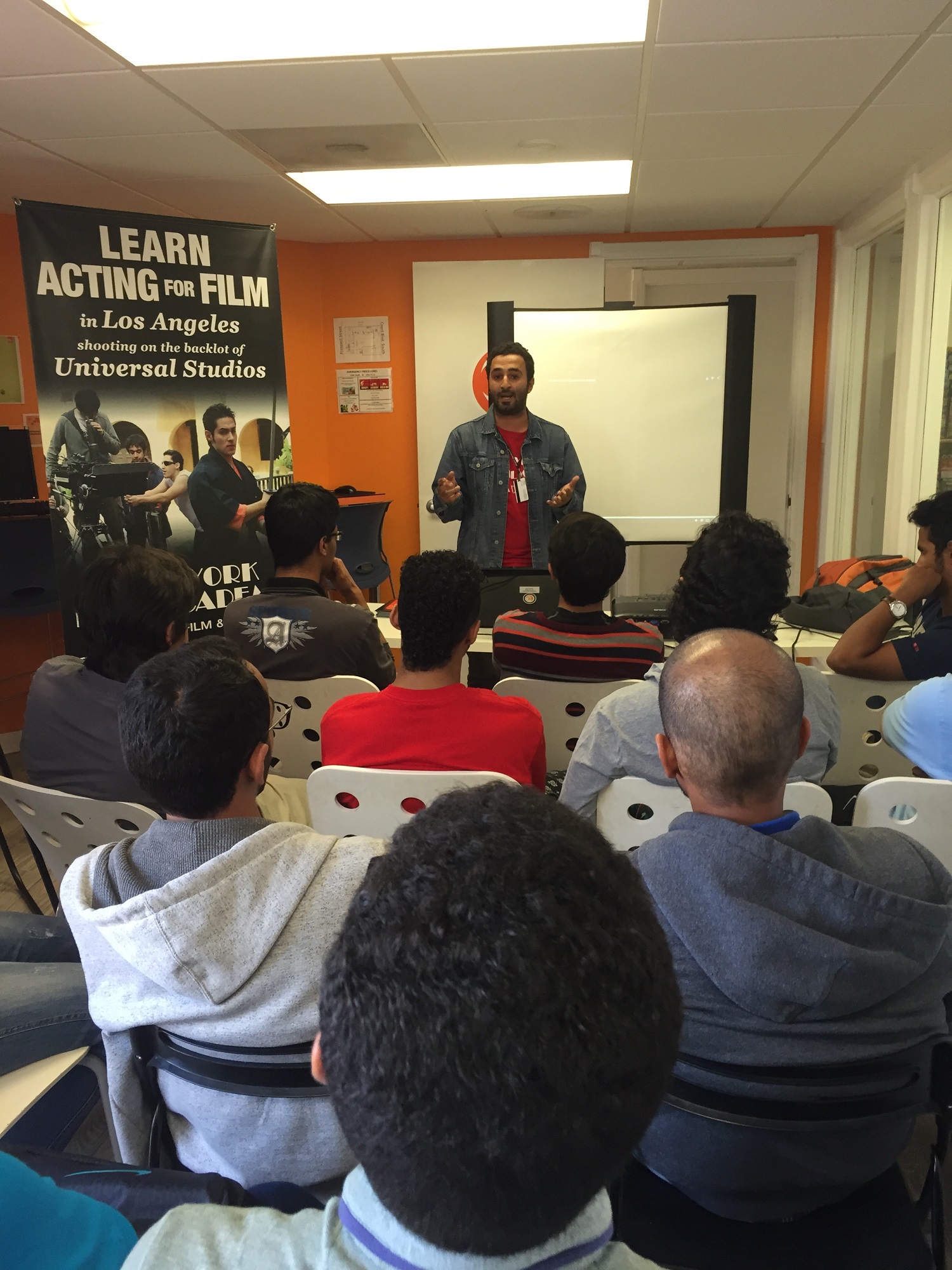 Students studying ESL in EC San Diego have the unique opportunity to speak with and gain information from representatives of colleges and universities in the San Diego and greater California areas.  As members of the Academic Year program, ESL San Diego students are invited to participate in various lectures and activities each month.
EC San Diego's AY program helps prepare students who plan to transfer to 2 or 4 year college programs by keeping them on track with their studies. AY student can progress quickly toward intermediate and proficiency levels through AY tutoring and by joining in local AY events outside of class!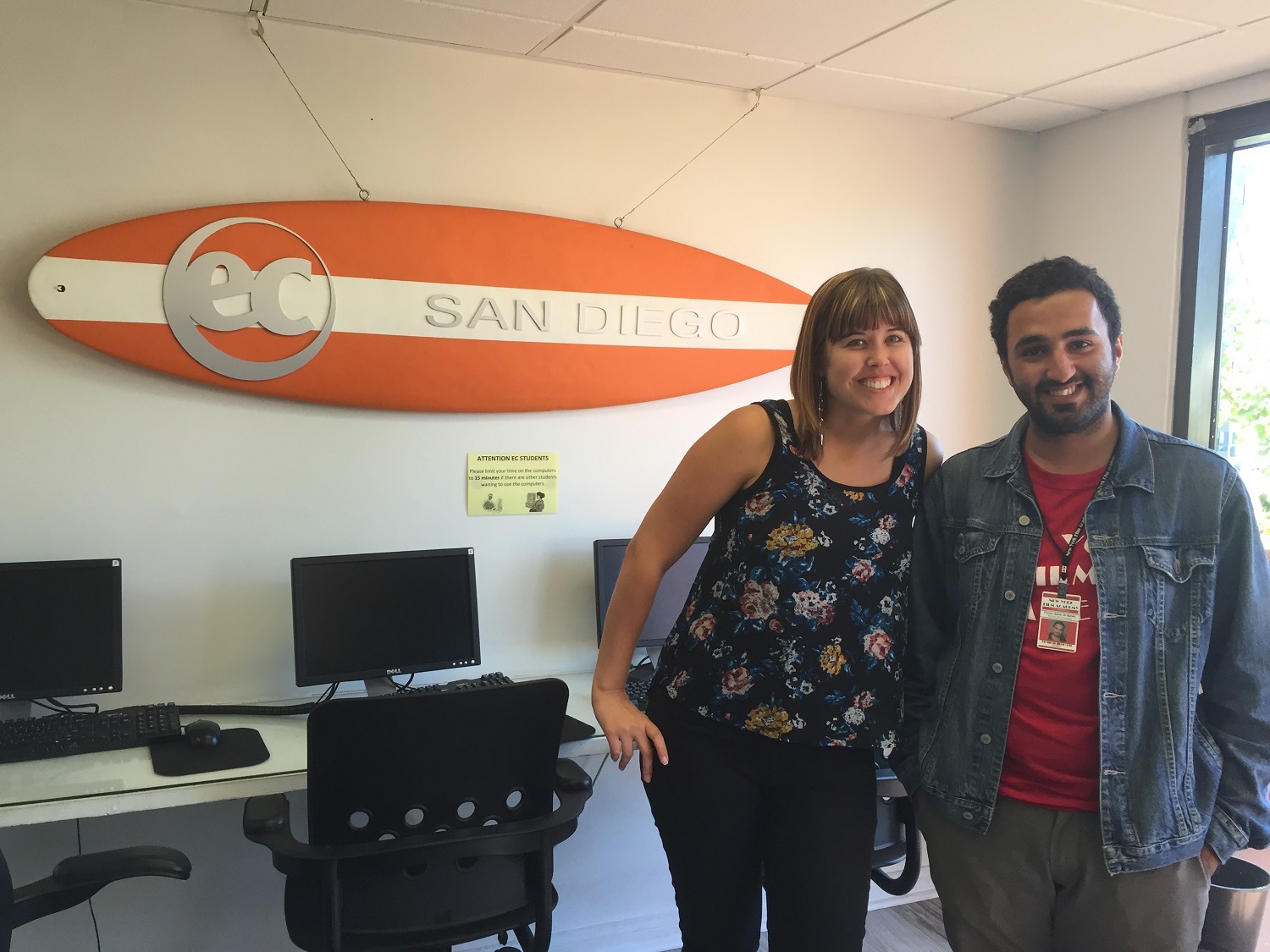 Last week on Thursday, April 9th, Fawaz Al-Batati, a representative of New York Film Academy (NYFA) in Los Angeles, gave a presentation about studying at NYFA.  NYFA, a partner school of EC, is a college of visual and performing arts. You can earn a Bachelor's degree in Fine Arts at NYFA and they also offer a Master's of Fine Arts.
The majors offered in these programs are: film-making, acting for film, photography, producing, screenwriting, documentary, cinematography, and game design.  For more information about NYFA, go to www.nyfa.edu, and remember that EC San Diego ESL can help to get you there!
Comments
comments