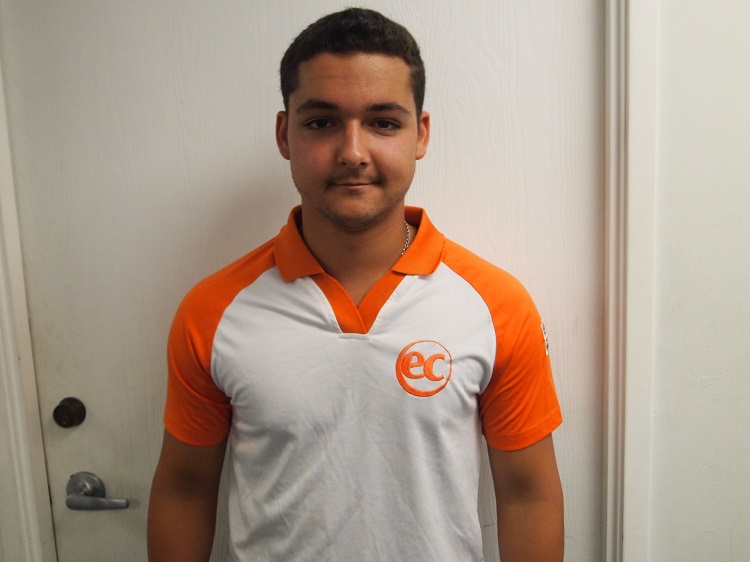 Why did you choose this destination?
To be honest, I was rather lucky to have been given the great opportunity to join this outstanding language school. Before I came to San Diego I was three months at EC Los Angeles. In LA they did not offer the Cambridge Proficiency Course so I decided to go to San Diego, where they offer this challenging course.
What did you learn?
During my time here in San Diego I have learned a lot of vocabulary and also refreshed my grammar. Not only do I have extraordinarily good teachers but also good classmates, who are willing to learn and teach. Also I was able to improve my organization skills as a student ambassador and I got to learn a plethora of different cultures.
How much did you improve?
I went from advance to proficient and can say that I highly improved in less than 4 months.
What was your favorite EC activity?
My favorite activity is, and will always be, soccer. We also will have the opportunity to play against other language schools, which is nice. It boosts the spirit as a school and who does not like to win a trophy?
What did you like most about the school/lessons?
My teacher ( I can only speak for myself) were highly qualified and never failed to teach me more. In the beginning I thought my writing was good, but my teacher taught me better and now I know what kind of level I really have to achieve. Also I like how the electives are organized. You always have enough break to enjoy lunch or you have all the lessons in a row so you are free afterwards.
Would you recommend EC to a friend?
Having heard about other schools from several friends I undoubtedly recommend EC as a language school. Great atmosphere, qualified teachers, great staff and organization skills make this school unique.
Where did your new friends come from?
My friends come from all over the world. Saudi Arabia, Belgium, France, Japan, Korea, Germany, Brazil, Colombia, Paraguay and many more uncountable great countries. Even though I got to hang out with a lot of people of my country (Switzerland) too, we always talked in English only to improve.
 What will you remember from your stay?
I will remember the beaches, my friends, the teachers, the activities and the uncountable experiences in and around San Diego.
Studying at EC San Diego is the best choice to combine fun and learning. Being a city with a great many students, it offers a lot of activities to do. Being located close to the beach, where you can also observe the smelly sea lions, it is the perfect place to study and relax. For those who are interested in the night life, yes, the night life is awesome too. EC San Diego occasionally even offers happy hours where you can attend with teachers and staff. There is no hierarchy, only some who teach you and some who are taught.
EC San Diego is the place to study and improve English.
Learn more about ESL classes in San Diego
Comments
comments