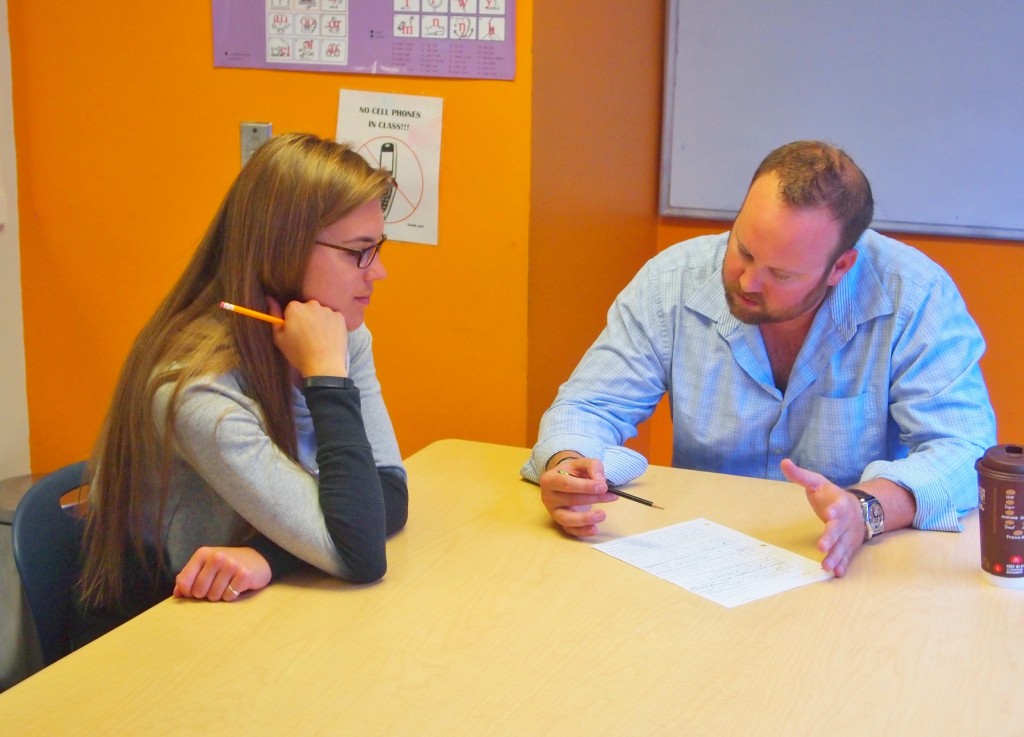 The ability to communicate confidently and effectively is a major factor in anyone's career. What you say and how you say it can make or break an interview, business deal or networking relationship.
EC knows the importance of learning General English as well as Business English; mastering both can help you further your career goals in today's global market. Our business courses are the right choice when you study English in the USA!
EC San Diego's Business English courses are open to any student looking to learn business English while experiencing American culture.Our Business Year program is for ESL students who want to improve their English skills quickly and effectively within 6 to12 months. If you want to add 'English-speaking' to your CV, support your job at home, or take the next step in your career, EC San Diego's Business English is for you.
The Business Semester/Year also provides free tutoring, business mentoring, community volunteer opportunities and free one-to-one sessions where you can work on what you want to learn. Our business English teachers have real-world experience that they weave into daily group and individual lessons. At the end of a course, we want our students to know how to write a resume, interview with potential employers, give business presentations, and use accurate business English with diplomacy and tact.
Whether you want to enhance future career possibilities, provide additional skills to your CV, or further your current career path, Business English with EC San Diego can help you gain career success!
Comments
comments