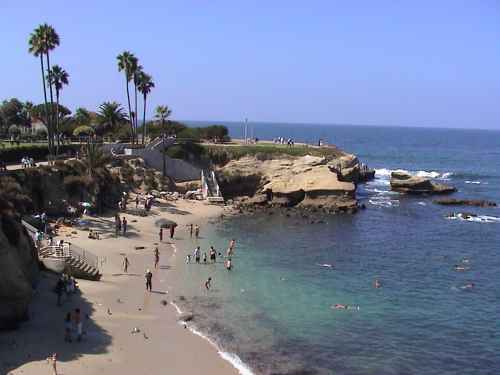 Interested in learning how to surf this summer?
Surfing lessons are a perfect way to supplement your classes while you study ESL in San Diego. With our warm weather and perfect beaches, San Diego is home to the best surf in the United States while studying!
At the San Diego Surf School, located in Pacific Beach and Ocean Beach, lessons are offered daily starting at $55.00 (surf boards and body suits are included). Working with top instructors, beginning students will learn the techniques of surfing and how to properly "catch a wave". If you have never surfed before, it is very similar to skateboarding or snowboarding, and is a great way to exercise especially in the upcoming summer months.
Surfing began in the 1770s but came to California in the 1920s with the first official surfing contest in Corona Del Mar. There are many world famous surfing contests hosted around the world with large cash prizes and the chance to be named as best pro surfer. Not only can people surf here in San Diego, but dogs have the option to participate in a canine only surfing competition which was held just recently in Imperial Beach.
To get more information about surfing lessons, visit www.sandiegosurfschool.com.
Comments
comments