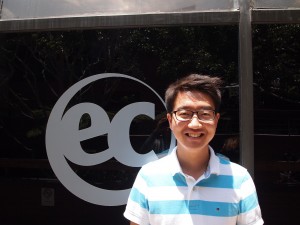 EC San Diego student Hans shares his experience!
I chose to study ESL in San Diego because my cousin told me that the weather is nice and the people are kind. Also, I like that it is not crowded like other cities. I have learned so many things since studying here like how to deal with people from other cultures and all about the great night life, but most importantly I learned ENGLISH!!!
My English improved a lot, I started in pre intermediate and received my certificate in advanced. I learned not only to speak English, but to live with people who come from different nationalities and cultures. I have been exposed to a lot of native speakers so my English has improved a lot! If you want to speak English very well just come to EC San Diego!
My favorite EC activity was going to see the San Diego Padres games at Petco Park. On weekends there are laser shows and fireworks at the end of the games. Volunteering was also very nice because I like to help others. I participated in the Beach clean-up and it was a lot of fun, and after cleaning we had a party with teachers and students. It is very nice when everyone gets together.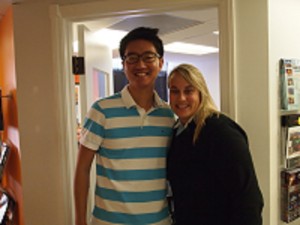 All of the teachers at EC San Diego are good, but Kevin and Jenny are the best! Kevin always makes students participate and is like a bridge between students and other students so that everyone gets to know one another. Jenny is very good at teaching grammar. JJ forces us to read books, which makes us better at learning English.
Every day in San Diego is special because the environment is very warm and welcoming and the staff is great. The waves at the beach are amazing, so I can go surfing every day. It is easy to have a conversation with people because everyone here is so kind. I met many new friends from Japan, Switzerland, Thailand and Korea, Austria. EVERYWHERE!  I cannot wait to come back!
Comments
comments