As I always tell my students, "Just like every student is different, every host family is different, and there is a match for everyone". This spotlight of the host of the month section outlines the philosophies and experiences of our different hosts, who all bring something special to the table. We hope that this will provide inspiration and advice to other host families, so that we can continue to develop a support system together.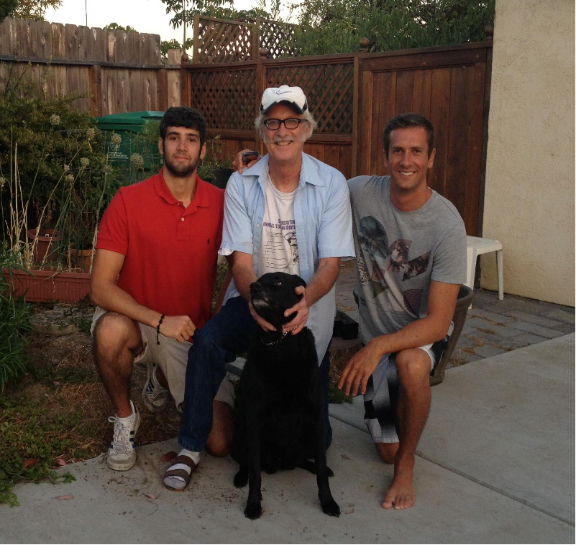 I am a retired person with careers in chemistry and software engineering, as well as having a ten-year care-giving experience with my mother, who had Alzheimer's disease. As the child of a career Army Officer, I grew up moving every three years and traveled a lot. When I was four years old, my family moved from Arlington, VA to Heidelberg, Germany for a three year tour of duty.  I also spent the better part of the summer after my first year in college traveling around Europe with a friend, and was able to visit my old home in Heidelberg.  I was exposed to foreign cultures right from the get-go.
The Army brat experience gave me an early appreciation for the wonderful diversity of cultures in other parts of the world, as well as the value of growing up with change as the norm.  Now that I have settled down in San Diego and have a house with extra bedrooms, what better way to continue learning about other people and places in the world than to host these young ambassadors from other countries who are here to learn our language and culture.  I have to agree with last month's spotlight host about how nice it can be to share your home with these young, happy, and energetic people.
One of the aspects of hosting that I enjoy is discussing world events around the dinner table with my students as we watch the world news in the evenings.  It can be most interesting to listen to the frank comments of students about current events in their own countries as well as how they and their fellow citizens view the United States and other foreign countries. This can extend to any number of topics including geopolitics and the diversity of political systems, gun laws, religious beliefs, conflict zones in the world, climate change, and health care systems.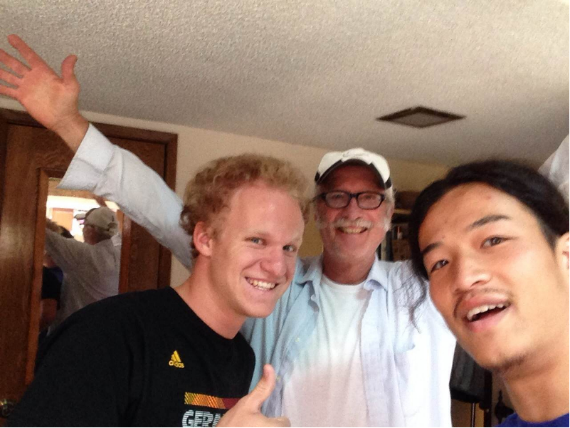 These dinner table discussions can get even more interesting if you are hosting more than one student, because then we can compare and contrast viewpoints on these topics from several viewpoints. I usually try to host two students most of the time because I have found that they tend to help each other, and they enjoy having someone else living in the house that is also a foreign exchange student. This is something I would encourage other hosts to do if they are able.
Of course having two students from different countries in a home stay helps them learn English in San Diego from each other as well as from the host family. I enjoy helping my students with their English, and try to target mistakes I hear being repeated frequently. I also encourage them to take their time in phrasing English sentences, because often I sense frustration when they are trying to formulate the words correctly while trying to explain something to me.  Language translation apps on smart phones, and sign language can also help when all else fails with lower-level English students.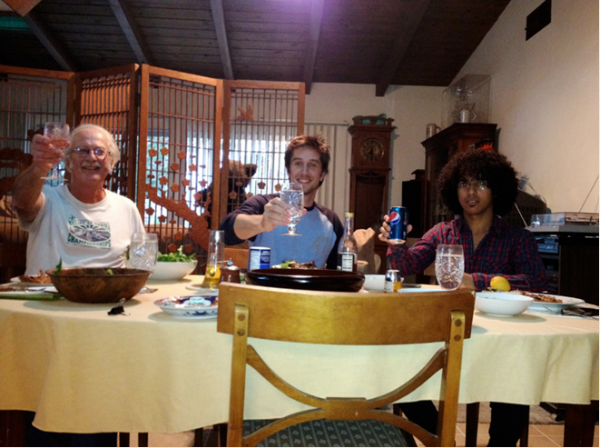 Some of the other things I enjoy doing with my students are taking them up to the top of Mt. Soledad on a clear day or night, hiking up through Scripps Institution of Oceanography from La Jolla Shores to get a spectacular view of the coast, and taking them to see the Candy Cane Lane area behind Madison High School at Christmas time.  And last but certainly not least, I encourage them to get to know and play with my wonderful and sometimes quite funny canine co-host Buddy.  Most of my students really like him, especially those who have dogs at home that they miss.
Lastly, I enjoy keeping in touch with my former students via email after they return to their home countries.  I have made a lot of new friends all around the world since I have been hosting.  I have met many of their parents via Skype and email, and even in person when they come to sightsee in California.  And perhaps most gratifying of all is when their parents invite you to stay with them if you ever visit their countries. I now have such invitations in Italy and Brazil (and Buddy was even included in the invitation to Brazil).
So enjoy your students, make them feel at home and part of your family while they are here, and remember that you have as much to learn from them as they do from you. They can enrich your life in a unique way and you can make many new friendships for life in the process.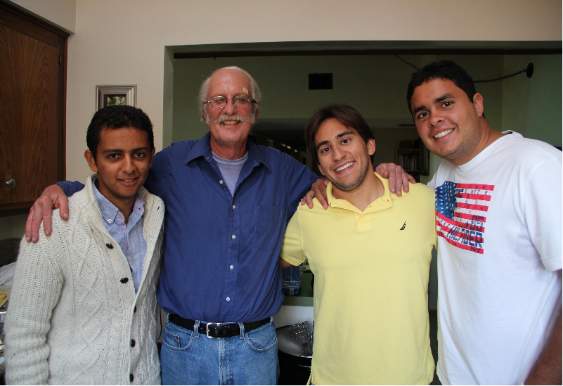 Thank you for all you do Mark!
Comments
comments