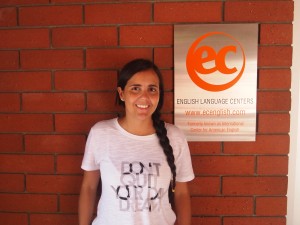 My experience at EC was amazing! I met a lot of people from different countries and cultures and I learned a lot from them.
But the best part of this experience is my host family- now they are my family. I love them with all my heart and I will miss them a lot. They are so special to me. If I could bring them with me I would. They helped me every time I needed. They cared about me and they treated me like family. They are the best people I've ever met. They are sweet, friendly, kind and fantastic!
I chose this destination because my agent in Venezuela recommended San Diego to me and it was the best choice I've ever made. I would recommend EC as a great place to learn English to all my friends. All the teachers I had were great.
Thank you EC for giving me the best months of my life!
Comments
comments