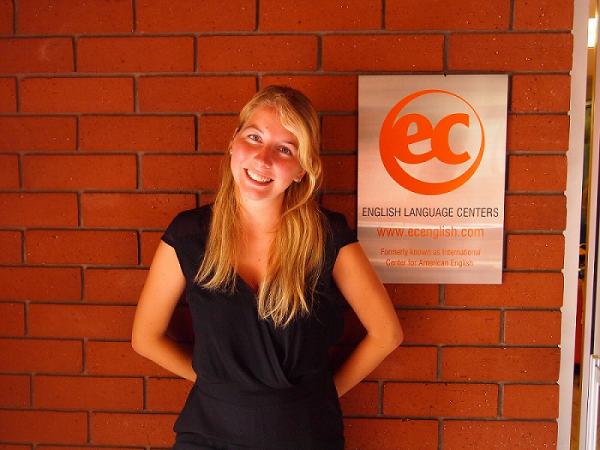 Read below for Swiss student Yolaine's student testimonial! 
EC school was a perfect school!  I picked an English course in San Diego because it is very relaxing and there is no stress and it is a very beautiful city! The teachers are incredible! They helped us a lot and also they can turn a boring subject to a funny one!  My Favorite teachers were Gary and John.  Gary was great because he had a lot of energy and John was great because he presents many ways to learn a subject.
My residence was also great! I loved living at Bay Pointe because it is near to the beach and you can live with other people from school.I have made a lot of friends at the residence and at school from Italy, Switzerland and Brazil.
I will miss the positive energy in San Diego and how everyone wants to make you happy. was glad to be here! Actually I don't want to go back!  I'll talk to my friends about this fabulous experience!
Comments
comments