Hi, My name is Elva. I come from Taiwan.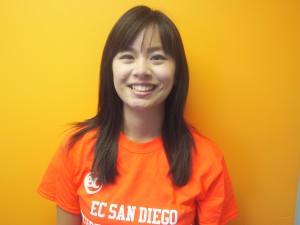 EC is a very high quality language school. EC not only provides qualified teachers, but also has a perfect tutoring system to help students improve their English. In my personal experience, it only took me four months to go from the Intermediate to Advanced level. It's all thanks to EC!
Moreover, EC San Diego provides library and computer rooms for students so that they can study or read. And my favorite part of the school is the activities where I can hang out with my classmates. By the way, the school is on the La Jolla coast which is a wonderful view!
Comments
comments