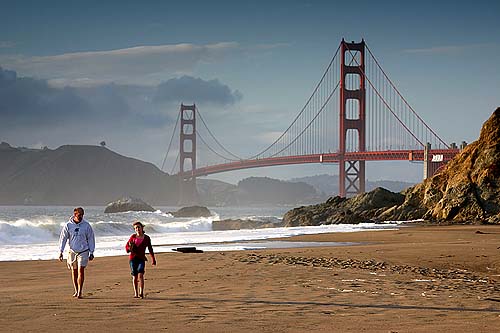 Make the most of your time in California by taking an English course in more than one school and city.
Learn English with EC and benefit from our multi-destination program. For example, you can start your course in EC San Francisco and then transfer to our other English school in California, EC San Diego.
Learn English in San Francisco for a taste of one of the most exciting, beautiful and diverse cities in the world.  San Diego is a laid-back destination with a lovely climate perfectly suited for the out-door way of life. In San Diego, the beach is king!
If you want to explore the rest of the country and take an English course somewhere else, we also have English schools in Boston and New York. Many students choose this option because they can experience both East and West Coast life. New York is, of course, one of the world's most vibrant cities with a 24-hour feel, while Boston has a rich history and is home to many of America's top universities – it has a strong academic atmosphere.
The only criteria for taking a multi-destination course is a minimum 12-week stay in each destination. This program is, therefore, open to students who book Academic Year Year courses (24 weeks +).
You are free to choose either an English course of 24 lessons per week or 30 lessons per week (1 lesson = 45 minutes).
Comments
comments