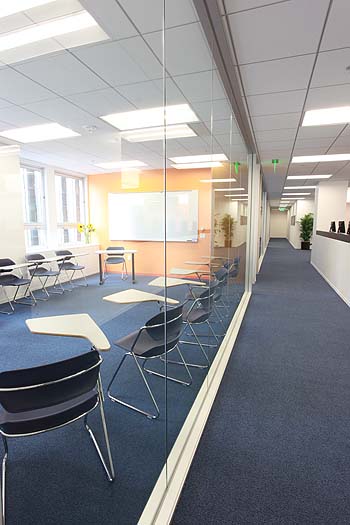 Here are the reasons why you should take an English language course at EC San Francisco.
EC San Francisco is one of nine global EC. Our award winning schools have centres in USA, UK, Cape Town and Malta.
We offer a multi-destination programme whereby you can transfer to one of our other schools in New York, Boston and San Diego.
We offer discounts for long term study.
Choose from a variety of quality English language courses.
Our social activities programme allows you to mix with other students as you do fun things around the city.
We are careful with the nationality mix so that we don't have too many of one nationality at our school.
A fantastic location just off Market Street in the city's Downtown area.
Quality accommodation options to suit all budgets and needs.
Self Study room for all EC San Francisco students.
Access to 10 internet connected computers.
Free wireless internet access throughout the centre.
16 bright and spacious classrooms which hold a maximum of 14 students.
Large TV screen for EC students.
Learn more about English courses in San Francisco:
Comments
comments