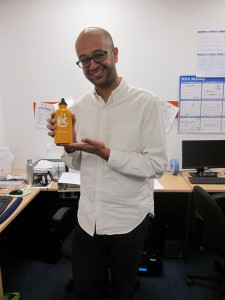 How long have you been with EC San Francisco?
About a year and a half.
In which other locations have you taught English?
Salvador, Brazil.
In your mind, what distinguishes EC from other language centres?
I feel there is a great sense of community here at EC, while our staff are friendly and approachable. We've also invested in a new library with some great pieces of literature for all of our students to share!
Favorite English expression or grammar point.
"It's all good"
Must-see place in San Francisco Bay Area.
Jack London Square (Oakland, CA). The ride across the Bay from the Ferry Building is a definite must.
Bay Area sports team of choice.
Golden State Warriors
BART or MUNI?
MUNI
Do you have a favorite route?
The 44 O'Shaughnessy. Starting at Golden Gate Park and passing through Forest Hills is certainly an experience!
Comments
comments