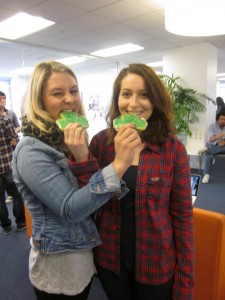 If you are going out for St. Patrick's Day, leave the house with a plan. If you're drinking, know your limit. Have a backup plan for getting home. Having a friend with you during your night out is always a good idea. Don't forget that St. Patrick's Day is a popular day to go out, and local pubs (and streets) are usually over crowded. It's easy to start socializing and drink too much before you realize that your alcohol intake has become more than what was planned. Stay safe by using these tips and have fun the safe way:
1. Plan ahead. Bring a friend.
2. Americans celebrate St. Patrick's Day with alcohol, so be aware that people around you will be drinking. Avoid rowdy (loud, obnoxious, crowded) places.
3. If you're driving, have a Designated Driver (DD) who is NOT drinking.
4. Write down directions to your home or residence.
5. Bring your cell phone in case you get lost or separated from your friends
6. Find the number of a cab company and keep it in your cell phone.
DeSoto Cab (415) 970-1300
Luxor Cab (415) 282-4141
City Wide Dispatch: (415) 920-0700
7. St. Patrick's Day festivities start in the afternoon and continue into the evening. Eat plenty of food and drink lots of water to stay hydrated.
8. Go slowly. Pace yourself.
9. Wear green or you'll get pinched!
Comments
comments