Oracle Vice President Jeffrey Pease Gives Guest Lecture to Students
     On October 4, Oracle Vice President Jeffrey Pease took time out from the company's annual Oracle OpenWorld conference to speak to EC San Francisco's Business Communications class on, "What I've Learned About Leadership (So Far)." Interest in the session led to it being joined by another class.
     Pease gave students an overview of the software industry and emphasized the career value of communications and interpersonal skills. "Become a communications expert," Pease advised. As you advance in your career, your specific hard skills become less important and your soft skills such as communication and the ability to work in a team become much more important. So those of you in this class are working on the right thing."
     Pease shared "Things I Knew About Leadership That Were Wrong," and offered job-seeking and work advice for aspiring leaders. He also offered encouragement students with unconventional educational or career backgrounds, sharing his own history as high school dropout prior to university and a high-tech career.
     Students were full of curiosity and questions, from general ones about industries and business functions to requests for specific advice on changing careers. Twenty minutes of questions during the class bled over into a small line and another twenty minutes of individual Q&A after the session ended.
     With student interest high, Cyndi Cadua, the Business Communications teacher, plans to follow up this session by bringing other businesspeople and entrepreneurs as guest speakers.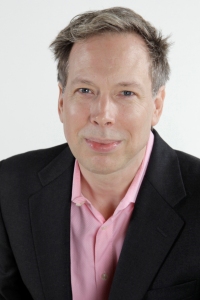 Comments
comments