EC student, Attila Murlasits, and his wife, Judit Murlasitsne Mincza, graduated on October 26th.  Before they left, they filled out an EC Testimonial describing their experience at our school and in San Francisco.  Thanks, Attila and Judit!  We enjoyed having you here.  Come visit us again soon!
Attila Murlasits
Hungary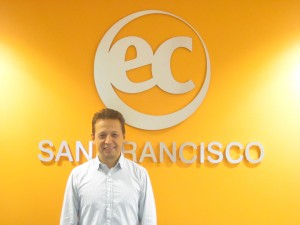 I can recommend EC school in San Francisco to anybody who wants to improve her/his English AND at the same time who would like to have a great Holiday in a colorful and very interesting place.  I really enjoyed the 6 weeks that I spent here.  There is lots to do and to see here in San Francisco and in California, so everybody can find fantastic programs for themself easily.  The school was modern, the teachers and administrators were very kind and helpful, and filled lots of energy.  They tried to do everything possible for students.  The lessons were interesting and I especially liked the extracurricular activities.  Thanks for everything!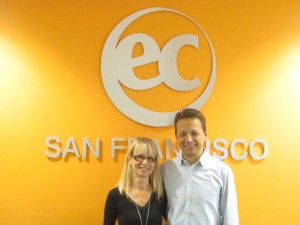 Judit Murlasitsne Mincza
Hungary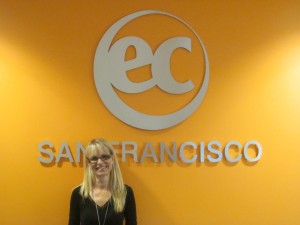 I recommend this EC school for every age, from students at the university level to students in their forties.  The lessons were interesting, variegated and useful.  Thanks to the pleasurable subjects we easily got to know each other.  I enjoyed my 6 weeks and I was a little sad that I had to leave my fantastic and funny teachers and my new friends from all over the world.
Comments
comments