This week has seen a transit strike by the heavy rail carrier (BART) that carries 400,000 workers, students, shoppers, and tourists to San Francisco and around the area every day.  Our staff at EC San Francisco English school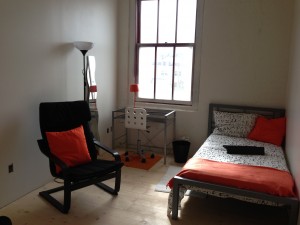 has done its utmost to provide EC students with the high quality, reliable instruction that is the standard of EC worldwide.  My normal one hour round-trip commute has become three hours, and one of our teachers today spent 4 hours getting to class to teach a 3 hour class.  We are getting up earlier, and getting to bed later, to guarantee our students that they will leave EC San Francisco feeling that their experience was both positive, and memorable.
At the same time, the area is experiencing an unusual heat wave (San Francisco temperatures close to 80 F, inland as high as 110), and we are proud to have gone to a more complex summer schedule as our relatively new school has surpassed 200 students at one time, for the first time in our 3 years.  Students and staff alike are taking all the changes in stride.
No matter what complications arise, ECSF is dedicated to serving the needs of our students.  We are therefore proud to announce the opening of our own student housing, located in the historic and vibrant Mission District.  Take a look at our web page for more details.  I've been there, and it looks great.  Don't miss the wonderful 360 degree view from the roof!
Comments
comments