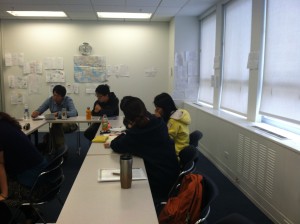 This week in one of our writing classes, students wrote some advice columns for those students who are considering or planning a trip to learn English in San Francisco!
Check out what they have to say!
Post 1 – By Ranya, Inhee, and Moon
If you want to study English, first you check what you want to learn. Secondly, check your English skill yourself. And then, make clearly if it is good for you or not.
You make your decision on a program. Thirdly, search which school is the best for that program.
After you choice the school, you should consider about nationality ratio, teacher's skills, location, cost, etc…
I also want to recommend to you to read the review of graduated student from the school that you choose!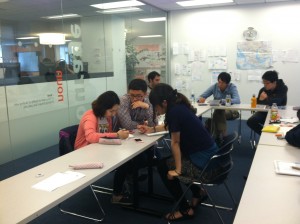 Post 2 – Nobu, Tariq, and Sang
San Francisco is a nice place to study English. It is better to stay 3 more months. The best season is from August to October. You have to make completely reservation. For example, hotel or homestay.
San Francisco's summer is cold, so you have better to prepare a jacket. And you will walk long distance so you should bring a sport shoes and comfortable wears. Also San Francisco's sunshine is very strong, so you have to prepare sunglasses and sunblock.
There are many nice places in SF. The most recommend place is Fisherman's Wharf. It has a beautiful view and sea lions. If you go there, you will feel happy and want to go again. Also, Alcatraz is good place, you should go once.
You can buy a cellphone at At&t or T-mobile. After that, you should download Yelp! If will help to find nice restaurants.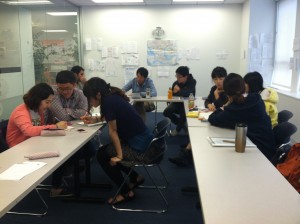 Post 3 – Justin, Misa and Amy
San Francisco is a beautiful city in America. Actually, there are many good places. For example, Sausalito, Golden Gate Bridge, Golden Gate Part, Fisherman's Wharf, Lombard street, etc.
A lot of tourists are coming to San Francisco throughout the year and enjoying their vacation time. Also, transportation is more comfortable than any other city. You can take Bart, MUNI, and Cable Car. Some of them runs 24 hours.So you can use it whenever you want.
Next, San Francisco people are very kind and patient. In the crosswalk, every time driver waiting for pedestrian.
However, at the same time there have dangerous area. It is called the Tenderloin. There are many homeless people so the area is dirty and a bad smell. Already there happened a gun accident.
And then San Francisco weather is also bad. Because morning and night are cold but afternoon is really hot, windy, and foggy!
Next week, our students will be writing another blog post, so stay tuned!
-Kristin
Comments
comments