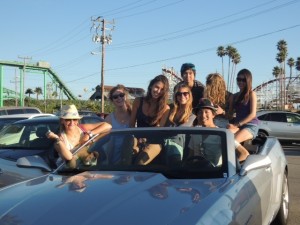 Hi everyone,
Last week my friends and I rent 2 convertible cars and went on a road trip to Stanford University and to sunny Santa Cruz! It is about an hour away from downtown. If you are an EC student and want to go out of San Francisco, this is the perfect method. You can feel the summer air and get $15 discount if you book at budget.com! Come to the front desk or to Kelly for the coupon. It expires on 10/13/2013,so hurry before its gone!! Anyways, our first stop was Stanford University. It was amazing. It is one of the best Universities in the world and was established in 1885 and has nearly 700 major buildings with 7 departments!! Most of the students live on campus and is very convenient with Starbucks and many other cheap fast food like panda express. I love their food! The structure of the school is also beautiful.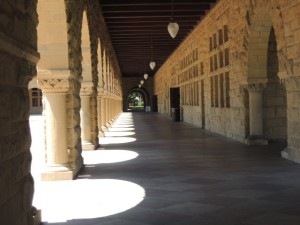 Our second stop was Santa Cruz. We went to the beach near an amusement park. The weather that day was not hot enough to swim but we really enjoyed chilling on the beach. We took many photos and got nicely tan. We also saw sea animals which we thought were seals. Many birds called "seagull" which is kind of difficult to pronounce, were on or flying over the beach.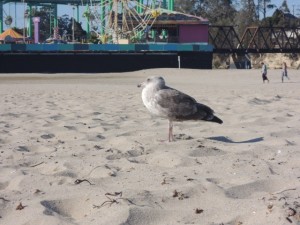 If you still have time, I recommend you to go to Sillicon Valley, which takes about 15mins from Santa Cruz. Silicon Valley is where many of the world's largest technology company headquarters are located. You can find companies such as Facebook, Google, Apple, Microsoft, Yahoo, etc…. Leave comments if you are addicted to any of them!!!!
Seiya
Comments
comments