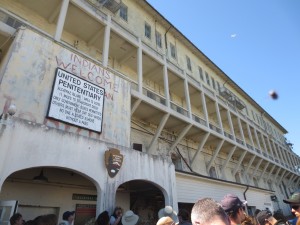 Have you already been to Alcatraz? If you are studying in San Francisco, don't miss the chance of learning about a darker side of San Francisco. Go to Alcatraz and you will find out that just a mile and a quarter away from the beautiful city, there once was a prison where the truth of a mystery can be discovered.
Here are some interesting facts about Alcatraz. Alcatraz was an ordinary island for thousands of years. In 1931, it became a federal prison which kept some well-known prisoners. For example, Al Capone and Alvin Karpis. On Alcatraz, there were no executions. But there were 5 suicides and 8 murders. The dead bodies were sent back to family members or buried. There were 14 people who attempted escapes. The best known escapes were attempted by Frank Morris and John and Clarence Anglin. They used a dummy head so that the officers would think they were sleeping. They managed to escape into the water and used raincoats as floatation devices. However, since their bodies were not found, people figured that they had drowned.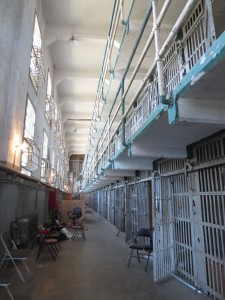 On the island, there are 8 buildings. The main building, which is called the cell house, is where the prisoners used to live. The tour provides a 45minute audio tour in the cell house. You can see the dummy head in one of the rooms. Also, you can see the rooms where their food was supplied. At Alcatraz, female prisoners were not allowed so the only females were visitors and officers' wives and children.
From Alcatraz, you can see a beautiful view of the city. You can also see both The Golden Gate Bridge and Bay Bridge. If you book a tour during the America's Cup, hopefully you can watch it from a close distance from the Alcatraz ferry.
Leave a comment if you have been or want to visit Alcatraz!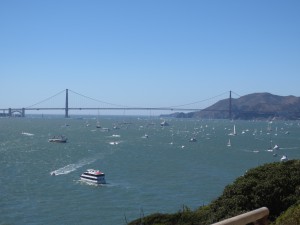 Comments
comments